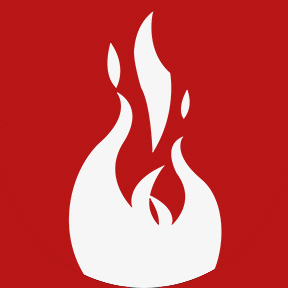 Author: Prometheus Group
CATEGORY:
Prometheus News
July 07, 2022
People at Prometheus Group: Jonathan Addison
As Prometheus Group continues to grow its offices across the world, we take pride in the amazing staff that have made us successful industry leaders over the years. Today, we are highlighting Sales Engineer Jonathan Addison, who works out of our headquarters in Raleigh, North Carolina. Jonathan graduated from North Carolina State University with a degree in Industrial Engineering and joined Prometheus Group in early 2020. He works with our clients using Maximo planning software, consulting on our Scheduling & Planning, Mobility, and Permitting and Safety solutions. We sat down with Jonathan for an open conversation about his time at Prometheus Group.
‍
What does your day typically look like in your role at Prometheus Group?
I work as a Sales Engineer, and we see ourselves as functional consultants. My role is to perform demonstrations, webinars, and onsite visits. I work directly with clients to identify pain points within their organization and identify what Enterprise Asset Management (EAM) solutions will benefit them the most.
I currently work on Planning and Scheduling, Mobile for Maximo, and Permitting and Safety. I'm excited to be getting involved with the growth of our Maximo Shutdown, Turnaround, and Outage (STO) offerings, as well as our Master Data as a Service (MDaaS) solutions.
‍
In what ways have you developed at Prometheus Group?
Two of the biggest things I've learned are about the best practices for plant maintenance and how our clients use their asset management systems. I've gotten awesome opportunities to talk with clients from all positions at a company, each with different perspectives on their organization's priorities, challenges, and needs.
I've developed confidence in my ability to speak with a workforce of varying experience and accurately explain the qualities and benefits of using our products — and not just explain, but show them too. My engineering background gives me great insight, and I've really gotten to utilize those skills to help our customers here at Prometheus Group.
‍
What does Prometheus Group's customer service mean to you?
To me, our customer service is all about learning and problem-solving. Our interactions with customers will always be the best opportunities for each of us as individuals, and for us as a team, to learn and improve. At the end of the day, I think that's what sales should be about: you uncover what your client is focusing on, find their pain points, and work together to create solutions that can solve that problem. I'm not trying to sell whatever product I think they would buy; I'm working with the client to identify what would drastically improve the quality of life for their maintenance technicians, managers, and their schedulers.
‍
What challenges are customers bringing forward when working with you?
I usually see two big challenges from my clients.
Many clients want to implement a digital solution and process. They are excited about all the efficiencies a digital transformation can bring, but they haven't developed a plan on how they can do it. This can slow down any implementation if they're not prepared for how they would transition to their new maintenance management solutions. So we work with them every step of the way to make sure they're supported and aware of what's coming next.
Often, companies with paper-based processes have years, if not decades, of bad data to contend with. When they transition to digital solutions, they must find ways to break that cycle of feeding poor or incomplete data into their new system. We usually can remedy this issue by streamlining the way they input their data with a Maximo mobile solution and working with their analytics on the back end to improve their data collection. Many know the importance of clean and accurate master data, and this is a great opportunity to cleanse and enrich their data once and for all, with a sustainment and governance solution built-in for the long-term.
‍
Do you have any tips for success for new employees just starting out at Prometheus Group?
Get to know people. I've reached out to countless people here who have always been willing to help me out. There are so many individuals here who have been in this industry for years and have been vital resources for my success. Utilize people to understand "what" we do and "why" it's important; the "how" will then come naturally.
Our products are ever expanding, so there's always opportunities to learn. Take advantage of those chances to improve your knowledge and become a great resource for your team and our clients.
‍
What do you enjoy most about working at Prometheus Group? What makes working at Prometheus Group unique?
I like working in an office full of like-minded, driven people. Everyone on the sales team wants to be successful and "get wins." It's always a team effort to win as much as we can and work together to find the best ways to do that. Everyone I work with has been easy to talk to and I'm always learning more just from our daily conversations.
‍
Tell us a fun fact about yourself outside of work!
I competed in the Olympic Trials in 2016 for Track and Field as a long jumper. At one point in college, my jump was tied for the best in the world for about a day. Long jump was my most successful event, but I also got to compete locally in sprints, high jump, and a few relays. I love track and watch it any chance I get, especially this past year with the Tokyo Olympics.
To see our current employment opportunities and apply to join our team, check out our careers.