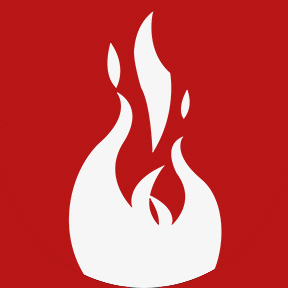 Author: Prometheus Group
CATEGORY:
Prometheus News
July 07, 2022
People at Prometheus Group: Raul Murciano
As Prometheus Group continues to grow its offices across the world, we take pride in the amazing staff that have made us successful industry leaders over the years. Today, we are highlighting System Administrator Raul Murciano, who works out of our headquarters in Raleigh, North Carolina. Raul has over 20 years of experience in the IT industry and joined Prometheus Group in 2018. He works across all departments at Prometheus Group to build our infrastructure and tackle technical challenges to facilitate our continued growth. We sat down with Raul for an open conversation about his time at Prometheus Group.
‍
What can you tell us about your role at Prometheus Group and your day-to-day activities?
I am one of the System Administrators responsible for maintaining the global infrastructure and core business applications here at Prometheus Group. My team works closely alongside several others to ensure all technological resources across the organization are readily available and functioning correctly. I work with a wide range of people from various backgrounds and experience levels. The one commonality we share is the pursuit of the "right" answer not just whatever is the easiest fix.
‍
How did you come to be a part of Prometheus Group, and what experiences do you feel set you up for success before joining the Prometheus Group team?
I was searching for a more rewarding and challenging position at the time (almost 4 years ago now) and was presented with the opportunity to come join the Prometheus Group team. I have seen a lot of different things over the course of my 20+ years in the IT industry. I had been working at a Managed IT Service Provider in the area for about 2 and a half years just before joining Prometheus Group. The fast paced and unpredictable nature of that environment helped me develop the "figure it out and find a way" approach to problem solving. The variety of issues I faced while helping dozens of customers with completely unique infrastructures and procedures has certainly helped me succeed here.
‍
‍How does Prometheus Group's customer-centric mantra integrate into your day-to-day?
While my team might not directly interface with customers, I would consider all the other departments at Prometheus Group our customers. It is critical that we provide them with the support and tools needed to be successful in their roles, which then ensures they can focus on delivering the best possible experience to PG's customers.
‍
‍What challenges are customers bringing forward when working with you?
Navigating the ever-changing needs surrounding the growth of our infrastructure and quickly presenting solutions to technical hurdles are a few examples of the challenges we are faced with daily.
‍
What, in your opinion, are some best practices that remedy these challenges?
It can sometimes be a bumpy road trying to find the delicate balance between provisioning needed infrastructure, ensuring security, and maintaining sustainability. It's always easier to "just throw more resources at it," but as I mentioned before, our team strives to discover the right answer that best fits the situation, not just the easiest one. We look for the solution that makes the most sense while keeping sight of the true goal – ensuring the success of our colleagues, and ultimately our customers.
‍
What do you feel is unique about Prometheus Group? Or what is your favorite part about working here?‍
I find it refreshing that our ethos here is that of a meritocracy. Too many organizations are mired by excessive overhead or bureaucracy. Here at Prometheus Group, the best idea usually wins - and you are encouraged to explore a good idea or novel solution to fruition. I also enjoy being surrounded by colleagues that share in this mentality while maintaining a light-hearted sense of camaraderie...and the half-day Fridays are nice too!
‍
Tell us a fun fact about you (not work-related!).
In my spare time I like to dabble with playing guitar. Every now and then I'll get together with a couple other Prometheans for a casual jam session. Sorry to say no concerts are scheduled any time soon, but we like to have fun with it!
Interested in joining the Prometheus Group team? Check out our current employment opportunities and jumpstart your career!