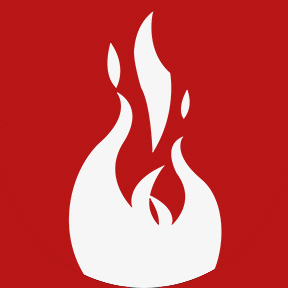 Author: Prometheus Group
CATEGORY:
Prometheus News
August 09, 2022
Prometheus Group Acquires Workforce Management Provider WorkTech
RALEIGH, N.C.--(BUSINESS WIRE)--Prometheus Group, a leading global provider of asset management operations and optimization software, announced the acquisition of WorkTech, a US-headquartered provider of contractor management and productivity solutions software.
WorkTech enables organizations to optimize contractor spend by streamlining data capture, tracking, approvals, and payment processes. By bridging the divide between software and the real world with data connections to physical gates, WorkTech allows its customers to tightly manage contractor expenses and track workforce utilization.
As part of the Prometheus platform, WorkTech's technology will be used to not only help control costs but will add an important piece to Prometheus's STO solution, further improving the planning and execution of shutdowns and turnarounds by providing real-time snapshots of planned vs. actual activity and spend.
"We are excited that WorkTech is joining the Prometheus family," said Eric Huang, CEO, Prometheus Group. "With the mounting pressure on margins, having visibility into the contractor workforce is mission-critical. This acquisition is another advancement in our strategy to help customers optimize their asset management efforts."
"Our functionally rich workforce management productivity suite coupled with Prometheus Group's expanding platform provides the perfect landing spot for WorkTech," commented Jack Hall, President & CEO, WorkTech. "We look forward to expanding traction in our traditional markets and gaining new traction in the wide array of markets that Prometheus Group serves."
Prometheus Group's platform integrates all enterprise asset management software from planning and scheduling to analytics into a cohesive view. The company is trusted by the largest asset-intensive organizations spanning oil & gas, chemical, pulp & paper, mining & metals, and utilities industries across the globe.
Financial terms of the acquisition are not being disclosed.
About Prometheus Group
Prometheus Group is a leading global provider of comprehensive and intuitive plant maintenance operations and optimization software, with a broad platform of solutions addressing the unique idiosyncrasies and requirements of heavy asset operators. Prometheus' interconnected platform allows changes to be communicated in real-time across an organization, improving manpower efficiency and driving production uptime.
About WorkTech
WorkTech develops innovative solutions and provides consulting services for time and contractor cost tracking and fatigue management for businesses in asset-intensive industries. The company's productivity suite integrates with Maximo and other EAM or ERP systems to provide users with a more comprehensive view of their relevant data. Its fatigue management solution received Plant Engineering Magazine's Product of the Year award. Founded in 1993, WorkTech is headquartered in Cambridge, Mass. To learn more, visit www.worktech.com.