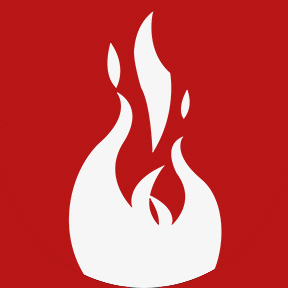 Author: Prometheus Group
July 07, 2022
7 Reasons Master Data Management Projects Fail
The right master data management (MDM), when implemented correctly, can empower heavy asset users in never-before-seen ways. However, it often seems like some organizations struggle to get their master data projects off the ground.
We've compiled a list of some of the common challenges people run into when trying to enact MDM. This isn't a complete list, but these are some of the most common reasons that master data management projects fail.
In some cases, these roadblocks will derail an MDM project before it is complete. The money and time are wasted, and you'll have a hard time getting funding to try again. In other cases, the challenges may scuttle a project before it even gets off the ground. Whether your organization is in oil and gas, utilities and power generation, petrochemicals, mining and metals, or another industry, keeping these seven challenges in mind will help you override the obstacles and navigate successfully completing an MDM project.
‍
1. Your Master Data Management Has No Executive Champion
Your MDM project is more likely to be successful if you have a highly placed executive who believes in it. Getting them on your side requires a well-crafted business case.
Completing an MDM project will touch many areas of the business. This is the case even if you're only working on an MDM solution for the maintenance department. Operations is likely to be impacted in some way. Inventory, purchasing, and shipping/receiving are almost certainly going to be affected as well.
Any type of disruptive change will meet resistance, even if the changes are ultimately for the good. You stand a better chance of success if you have someone with serious pull on your side. In other words, you need an executive champion.
An executive with serious clout is of huge benefit no matter the project. The need become seven more clear when we're talking about MDM. There are at least two reasons for this. The first reason we've already covered: MDM touches many areas of the business. You'll need that executive clout to help overcome resistance from various departments. The second is that a lot of people don't really understand the benefits of clean and sustained master data.
MDM may look simple to the uninitiated. "It's just a matter of making sure to use the right names and codes, right? Our IT department should be able to handle it well enough!"
Now, we know that's not correct. There's a reason even large, well-funded organizations call in experts for master data projects. However, the people who can give your project the go-ahead may not know this. The word of an executive champion carries weight.
‍
2. No Business Case for Master Data (or a Bad One)
You believe the master data project will be valuable, but can you prove it? You need to create a business case to show the value of the project in concrete terms. You can start by looking at how a lack of reliable master data stalls maintenance processes. From there, you can often determine how much this lack is costing the business in terms of lost productivity. This will give you some numbers to get started with.
It's important to be realistic in your projections and estimates. Though a successful master data implementation can save your organization thousands, it's crucial to anchor any projections to tangibles, like numbers and cold, hard facts. You can include some of the intangibles (better morale, for example), but don't make those the focus of your business case. Your objective here is to secure funding. In general, your business case only needs to show that implementing your solution will save more money than it costs.
One of the advantages of bringing in master data experts is that they can help you build your case. They've been down this road before, and they can tell you where to look for savings from MDM and give you a guide as to how much those savings will be. The business value of asset master data quality in asset intensive industries is compelling, with ROI almost always under one year. The right consultants can show you exactly how this value will be realized, including improved productivity, increased asset availability, lowered costs in your supply chain, and reduced health and safety risks.
‍
3. Treating Master Data Management as "One and Done"
Some people tend to think that a master data project stops once a taxonomy has been created and all the data has been consolidated and cleansed. Many organizations hire consultants for these initial phases, as master data management is an extremely complex and specialized field. That's reasonable, but what happens when they inevitably leave? It can be argued that sustainment is the trickiest part of MDM.
Most of the commercially available solutions put the burden of sustainment on the organization. All too often, this burden turns out to be too heavy to lift. Every person in your maintenance organization already has duties that are more pressing in the form of their day job. The chance that they will sustain the data consistently over time is essentially zero. Eventually, whoever is handling sustainment will have to make a choice between sustainment and something that they know absolutely must get done today. Inevitably, errors will creep in.
Even if you do have confidence that your staff can handle the extra duties, inconsistencies will arise as people leave and new people join the company. MDM sustainment is too important to leave to tribal knowledge.
This is one of the definite advantages of a master data-as-a-service model. The sustainment piece is handled entirely by your service provider and their team of experts.
‍
4. Trying to Reinvent the Wheel
Far too many master data projects fail because the organization is trying to do it all themselves. For most organizations, trying to develop all the policies and procedures necessary is essentially like trying to reinvent the wheel when you don't have a good example to work from. Even worse, it's like trying to reinvent the wheel when your primary business is making soup. At the risk of stretching an analogy to its breaking point, the right master data consultants can provide you with the best wheel ever built, complete with chrome spokes and those fancy spinning rims.
Master data is both dynamic and complex. Experts can help ensure you follow best practices in your master data efforts. Just as important, they can make sure that you start with those best practices from the very beginning. Best practice starts in the planning phase. You need a company with a depth of experience in master data, ideally spread across a diverse cross section of industries. Problems that are brand new to you have already been solved, often many times. It just makes sense to take advantage of this expertise.
‍
5. Lack of Integration with Your System of Record
It's a commonly accepted best practice that your EAM, ERP, or CMMS should always be the single source of truth. However, your IT department or MDM consultants may want to build a siloed MDM solution that doesn't connect to your system of record.
An MDM system that doesn't integrate with your EAM, ERP, or CMMS often means that someone must enter data manually. This will almost certainly lead to missed records, duplicate entries, etc., regardless of how conscientious those folks are. Even assuming they will never, ever make mistakes, this eats up a lot of time and introduces longer delays. Our world moves at increasing speed. A siloed MDM solution will only slow the maintenance department down.
The issue goes beyond maintenance. The central goal of MDM is to synchronize the asset master data among the various systems of record used by your company, not just the one used in the maintenance department. Assets are continuously changing due to day-to-day maintenance, STOs, and capital projects. Your master data must take these into account so it can be relied on as the real source of truth for all departments.
‍
6. No Master Data Strategy (Or a Bad One)
A strategy tells you where you're going and the steps and milestones you'll encounter along the way. A master data project that does not have clear, well thought out goals won't provide value to your organization.
Before you start, you must decide exactly what you're trying to accomplish. If you can't articulate this, you're not ready to design the rest of the strategy. Your goals will inform your strategy.
A poorly thought-out strategy is almost as bad as no strategy at all. In both cases, you end up spending money without much to show for it.
With a team of qualified enterprise maintenance master data experts, you get a professional strategy without having to become an expert yourself. An expert should be able to work with people at all levels of your organization to map out the success metrics that will be crucial to tracking your company's ROI.
‍
7. Choosing the Wrong Master Data Tools
Master data management is complicated. Maintenance is complicated. Bringing them together exponentially raises the complexity. Consultants who understand both MDM and maintenance are rare. Make sure that any consultants you hire understand the special needs of enterprise maintenance and asset management.
The same can be said about software tools designed for MDM. Most of the solutions for MDM were not designed for the rigors of the maintenance department. They tend to very flexible because they need to be. However, this very flexibility means you may have to spend significant time and money getting them to perform as maintenance requires.
The goal of master data management is worthwhile, but there are significant challenges that must be overcome along the way. Prometheus Group removes these roadblocks with Master Data as a Service (MDaaS). It's a complete master data solution, including the industry's most robust taxonomy, and specifically designed for the needs of maintenance and asset management.
MDaaS is more than just a software tool. It's expertise on tap, painstakingly accrued over many years and hundreds of master data projects. MDaaS provides the processes and procedures that you need to achieve the gold standard in asset master data management. As a subscription service, MDaaS ensures you are continuing to follow best practice, and ensures that your data stays clean with ongoing sustainment.
In building MDaaS, Prometheus Group collaborated with major automation vendors to benchmark asset intensive organizations and build a master data solution that's applicable to every industry.
For more on how we can engage with your organization, apply this proven model, and quickly develop a conservative, believable business case to assist in driving your MDM initiative, please see our Master Data page or contact us today.