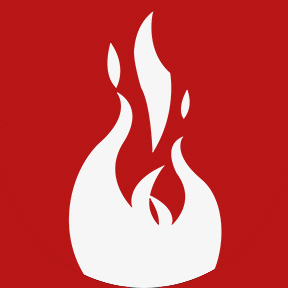 Author: Prometheus Group
CATEGORY:
Mobile Maintenance
August 09, 2022
The Value of Mobile Data: If You Can't Measure It, You Can't Manage It
The Value of mobile data is often underestimated. As Peter Drucker, author, consultant and one of the foremost business management authorities, once said: "If you can't measure it. you can't manage it". This prophetic business management statement applies equally to enterprise asset management. Keeping your assets running efficiently, means performing high-value maintenance work, at the right time, with all the right tools, parts, crafts, instructions, and accurately recording the work results as soon as possible. The goal is to strive for near 100% first-time work completion rates, whether the work was routine maintenance or repair (break-in) activity.
The data from maintenance & repair activities should be used to refine and improve maintenance practices, but only if the quality of the data is assured. Measuring the results of work can tell volumes, but ONLY if the results are timely and accurate. This is why so many MRO companies rely on mobile work management solutions for fast and accurate work recording.
So the questions is: What measurement benefits can be achieved with a mobile vs. paper work order process?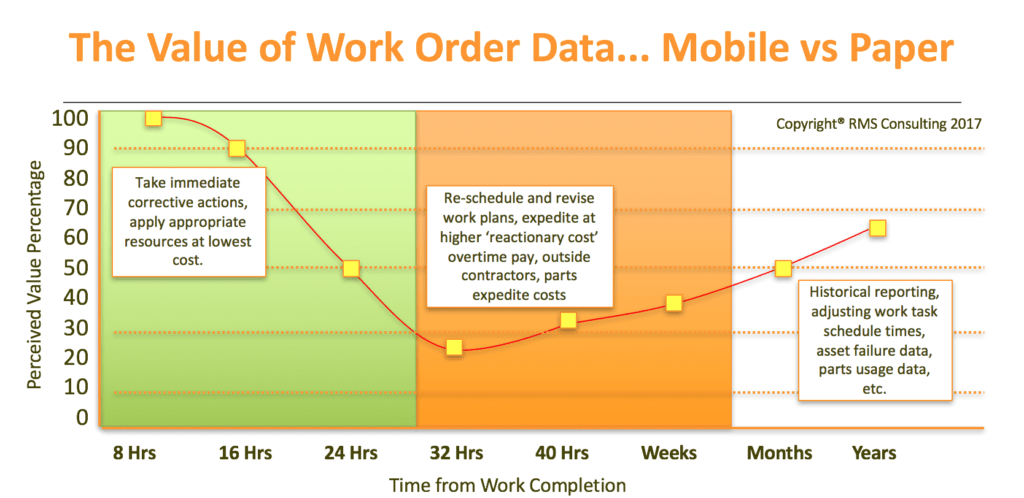 Accurate time accounting
Most of have a tendency to make our jobs nice and neat. We often track our days in hour long increments, even if some of the jobs we did only took 20 minutes. Asset manufactures will give "suggested" times for a given maintenance activity, however these guidelines seem quickly lost when the results show all work performed in hourly increments. Without some form of objective time recording it is almost impossible for Planners and Reliability Engineers to adjust standard job completion (task) times. Adjusting standard job times can lead to more efficient work scheduling, and higher asset availability. With mobility however, you have each step of the work order time stamped with a start and finish time, and thus have a completed job duration time. Armed with this information, reports of given tasks can be run to determine if standard job scheduling times should be adjusted. You can also make job location (GPS) information available to verify the location, date, & time of critical work activities.
Measuring Staff Skills
Another point to consider is measuring training effectiveness and skill assessment. If 8 out of 10 Mechanics can change out a given pump in 90 minutes, and it takes the two remaining Mechanics three hours, then perhaps additional training or shadowing would help the other two improve. However, you can only undertake this if you have high confidence in the recorded history of work time for the task. Adversely, if one Mechanic can replace the same pump in 30 minutes, you should determine why; Is the job plan and safety plan being followed, or has this person discovered some timesaving techniques which should be shared with the rest of the team? The value of high quality work completion data makes these important comparisons possible.
Conclusions
As a Maintenance professional, you can adopt a proactive approach to process/work improvement through the collection and analysis of work execution data. However, you need a reliable method to quickly and accurately record this information into your eAM system. Mobile work execution systems are the best conduit for making process improvement adjustments, through the timely analysis of completed work activities.
"If you can't measure it…you can't manage it!" Measure, Manage and keep it running! This is the true value of mobile data.
Interested in learning more about mobility for maintenance? Download our our eBook, "Your Asset Management and Mobility Strategy."