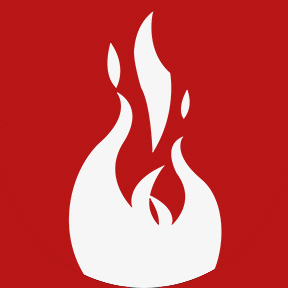 Author: Prometheus Group
July 07, 2022
The Evolution of Master Data, Maintenance Management and More
It's no secret that 2020 brought unprecedented challenges across all industries. Most — if not all—Prometheus Group customers from oil and gas to utilities to facilities management and more found themselves recognized as essential, and the work had to go on, pandemic or not. While conferences and tradeshows may have moved online, what we heard time and again from Prometheus Platform users is that technology, coupled with best practices and well-honed processes, are what made them able to safely continue their essential work when remote working was not a possibility. To all the maintenance technicians, reliability engineers, maintenance planners and schedulers, EAM administrators, health and safety officers and all of you who have kept the proverbial "lights on" during this dark time, team Prometheus Group salutes you.
One of the things we have missed most of all is seeing our partners and customers in-person at our annual user conference and. Being able to share best practices, address new challenges and solutions, and connecting on a personal level is imperative, and despite the challenges of the last year, we couldn't wait to share the step we have been taking to make our solutions even better. We were proud to host you at the 14th annual Prometheus Group User Conference, held virtually this year.
‍
Continued Software Management Growth and Development
First and foremost, Prometheus Group is here to serve you. In order to do so, we stay on top of the industry trends and listen to the needs, challenges, and goals of our customers. We heard you loud and clear last year when Master Data was a point of interest and a priority for your organization. Thus, we were proud to announce the acquisition and partnership with Utopia, the largest research and development company focused on Master Data-as-a-Service (MDaaS) and advanced data migration in the world.
Of course, this was not the only acquisition we announced. We also announced VIZIYA as a new acquisition to enrich our offerings in the Oracle planning and scheduling and mobility spaces.
‍
Global Customers Share their Utility Maintenance Success Stories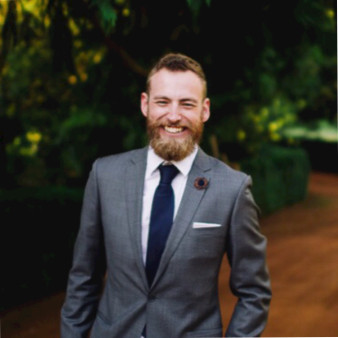 This year's Virtual User Conference hosted many sessions featuring customers and partners just like you who were looking for solutions to their maintenance management processes and how they're achieving their goals with solutions by Prometheus Group.
May 4th, the first day of the conference, featured Enbridge and Mitsui & co. Power Americas (MPA). Barclay Crossland, one of the Work Managers at Enbridge, covered their use of the mobile MDaaS capture app, highlighting the ease of use, implementation, and uniformity that has been brought to their systems as a result of this solution. MPA focused more on the sensor data CMMS alerts and Industrial Internet of Things (IIoT), both of which improved the company's predictive and preventative measures.
May 5th, the second and final day of the conference, featured EnergyAustralia Yallourn. EnergyAustralia has integrated ePAS with their security system as an electronic permit, project, and lock manager. While the company is not fully mobile, they are seeing tremendous value and time savings with ePAS' mobile capabilities, such as validity checks, signatures, and future auditing practices. ePAS is valued for its data tracking capabilities, even without the connection to EnergyAustralia's CMMS, because it keeps the data for life, tracks under flexible authorities, and is highly accurate. ePAS is so highly esteemed by EnergyAustralia that they consider it to be a core product in the majority of their locations.
Our customers, partners, and team all came together and reflected on one key concept: data can, and should, be easy to maintain and govern. Whether the data is in an Enterprise Resource Planner (ERP), EAM, CMMS, or IIoT program, data can work as a solution for the organization to save time, resources, and money. We are proud to be a part of making this concept a reality for our customers and partners around the world.
‍
Master Data as a Service: Equipping the Virtual User for Data Mastery
Earlier we mentioned hearing the call to action on MDaaS. Utopia experts were available to go over the struggles of maintaining their Master and Meta Data they have experienced in the past. Data, when built on an older foundation, is difficult to navigate, and reconstructing the data foundation is usually out of the question due to limited resources. We are excited to take on these challenges with our partners and provide MDaaS solutions that stay clean and user-friendly.
Let's not forget that many of these programs are capable of being fully mobile or remote. MDaaS, ePAS, and many more products in the Prometheus Platform function in real-time from the field to the control room. This mobile capability, as all the customers at the conference were eager to point out, presents unique auditing and verification opportunities as we come out of the COVID-19 pandemic. Local workers can connect and do quality overviews with their supervisors digitally, cutting costs and increasing time-on-tools. What makes it even more exciting and executable is the fact that the mobile functions are configurable and secure.
‍
Management Best Practices
Our mission is — and always has been— to provide heavy asset operators with easy-to-use and purpose-built software so they can optimize plant maintenance operations. We know that software only a fraction of what makes a solution. People make solutions work. So, what are modern best practices that our people noted at this year's virtual user conference? I am glad you asked.
One of the biggest takeaways for best practices is that, regardless of whether you are cleansing your master data or implementing new planning and scheduling regime, the process is critical to createing a successful foundation. A faulty process will not keep data clean or planning accurate. It also matters that the team can easily keep up with the standard and have the support to be consistent in their efforts. Using a system that conforms information in a way that allows workers and decision-makers to speak the language of the industry matters. From a business standpoint, sticking to the standard makes predictions, risk management, and budgeting more accurate. Company rapport may increase as well when capital projects are handled in a way that allows operations and engineering to be on the same page.
An example from the conference of this came from our own Product Sales Lead, Stephen Taylor. During his overview of the Prometheus shutdown turnaround and outage (STO) presentation, he showed a proof of concept where one of our customers had applied these practices to the Prometheus STO system. What was expected to be a simple test applied to a single asset grew to a massive solution applied to all company assets, with more than 35,000 activities progressed and 60+ users within the customer system. This customer had seen massive amounts of success through a single change, and the impact was immediately able to be measured.
‍
Key Takeaways from Session Speakers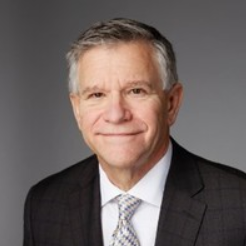 Mike Jordan, Utopia/Prometheus Group: "The methodology at Prometheus Group for Master Data has been, 'get it clean, keep it clean.' Our MDaaS asset data governance solutions are made to synergize with the customer."
Barclay Crossland, Enbridge: "Data conformity was a big piece that we struggled with – so we had, in some cases, model numbers in manufactured number fields and manufactured numbers in serial numbered fields, so that whole exercise of field data capture and the original piece organized all that data, put it in the right columns, and then the data conformed with the standard. So, we were working off of the standard PIDX, if you all are familiar with that, and ISO 14224 standard. [Enbridge] wanted to try and drive to those industry-level standards that no matter where you go and what groups you talk to, you're talking to an industry-standard language."
Enrique Mota, Mitsui & co. Power Americas: "[Implementing WorkAlign IIoT] removes the difficulty of integrating big data with your ERP system. You can create workflows and actions to be executed when an event is raised by a sensor… We see an advantage in including the maintenance teams in the loop. They are now automatically notified. We see optimization of preventative maintenance…reduction of maintenance costs. We see that as a good advantage and will keep working on that."
Gene Ipenburg, Energy Australia: "If you start accepting poor practices, you start to accept poor performance which can result in a serious, or fatal, incident…If you're not taking the time to make your solutions right, it just becomes a tool rather than a permitting processor solution."
Jeff Kinard, Prometheus Group: "It's all about that 1+1=3 concept. Always adding more value. We want to work together with you and meet in person or remotely as soon as we can. We are getting ready for regional, in-person conferences next year, including the agnostic IGNITE conference in May 2022."