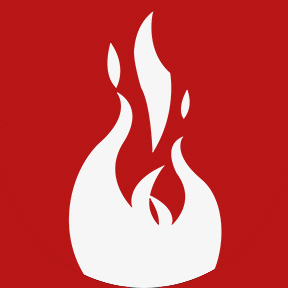 Author: Prometheus Group
CATEGORY:
Mobile Maintenance
October 12, 2022
How You Can Save Money With a Mobile EAM Solution
Maintenance by its very nature is a mobile function, since equipment, facilities, and fleets tend to be distributed across one or multiple sites.
Maintenance technicians and engineers should have ready access to data and be able to enter critical information at the drop of a hat.
To protect data integrity, workers should be able to perform work and verify records without carrying around paper or returning to desktop computers for data entry.
Continue reading to learn how mobile enterprise asset management solves these issues and helps save maintenance departments money.
‍
5 Ways Mobile EAM Solution Can Save You Money
1. Allows Technicians To Be in the Field Instead of at a Desk
One of the biggest ways mobile solutions can change the way you do maintenance and save you money is by allowing you to enter maintenance information anywhere. Mobile solutions eliminate the amount of time your techs have to spend tethered to a desk performing data entry.
This allows your maintenance techs to spend more time in the field performing the repairs and preventative maintenance. There is no longer a need for maintenance techs to spend time writing information on paper and then entering it into the maintenance systems at the end of the day.
Given the amount of time each of your techs spend entering data manually at a work station, you could save around 30-45 minutes or more per technician each day by utilizing a mobile solution.
The cost savings are even more true for maintenance teams that spend more time traveling between sites like onshore and offshore oil platform teams. Mobile solutions help ensure you have the correct information, so you do not need to have additional trips back and forth like you would if you forgot a paper permit.
2. Reduces the Amount of Time for Each Work Order
When your mobile solution is designed with your technicians in mind, work order navigation is smooth and brings them quickly through each necessary step. Through this, mobile maintenance solutions can improve the quality and timeliness of your work orders.
All data is captured at the source, ensuring completeness for compliance reporting. Asset availability is improved due to the timeliness and accuracy of work order notifications and confirmations.
When your mobile maintenance system allows your maintenance technicians to enter information quicker and easier, they can spend more time on maintenance, increasing overall wrench time.
3. Minimizes Errors That Could Cost You Money
In the world of paper permitting and paper processes, it is easy for information to be lost in data entry or even throughout the day.
If your technician is writing notes while on site and entering information into the system at the end of the day, they may notice they forgot to take note of a certain measurement or detail of the job.
Using a mobile maintenance solution allows your technicians to verify information at the source, which creates fewer errors.
By reducing the number of errors, less time is spent reviewing and fixing errors. Additionally, with fewer errors, your company will experience less costly safety incidents caused by errors.
Mobile data solutions help bolster your company's data in preparation for compliance audits and internal reviews.
4. Streamlines Information Sharing and Communication Across Sites
With a mobile EAM device, the moment you input information, the system updates in real-time to provide other team members with updated maintenance information. For projects that need to move quickly, this can be invaluable to your time savings.
If you have quick-moving projects and a paper work order process, that can cause delays in passing information along to other teams in a timely manner.
When your team has the ability to update one another in real-time, other members of the maintenance team are able to schedule maintenance jobs quicker, complete maintenance jobs quicker, and perform safety checks sooner.
5. Eliminates the Need for Printing
An obvious cost saving from mobile EAM is the savings on printing costs. With a mobile solution, you do not need to print large amounts of work orders and permits each day.
While printing costs may be minimal in comparison to other common overhead costs, the price of printing adds up when you do it in scale like in a maintenance department that works only on paper.
‍
Benefits of a Mobile Enterprise Asset Management System
Maintenance managers that use a mobile enterprise asset management solution usually notice the following benefits:
Easy and intuitive mobile software
Delivers critical knowledge to the field
Eliminates paper processes
Enhances workforce productivity
Improves data speed and quality
Increases safety and compliance
To show you exactly how these benefits look in a practical application, we interviewed two of our customers that use Prometheus Mobility.
‍
Alcoa Can Respond More Quickly to 70+ Emergency Work Orders Daily with Mobility
Alcoa, a global industry leader in bauxite, alumina and aluminum products, was looking to replace their homegrown solutions as they were not adaptable or maintainable across their global company.
They needed an out-of-the-box mobile solution that could align multiple sites under the same system and improve their data capturing capabilities. Furthermore, Alcoa needed a software solution that would maximize their resource optimization and make their maintenance team more efficient.
With Prometheus Mobility, Alcoa has been able to increase their resource efficiency and optimization. They have cut the time it takes to complete an emergency work order from 20 minutes to 8 minutes; a total savings of 12 minutes per emergency work order. This time savings is substantial when you consider that some Alcoa sites face up to 70+ emergency work orders per day. As a result, Alcoa can better utilize technicians and are able to dedicate more time to other projects.
Alcoa maintenance teams have been able to increase the quality and reliability of their data with Prometheus Mobility. Maintenance technicians can now complete work orders and enter essential work order information as the work is being completed. This cuts down on mistakes as technicians no longer have to wait to enter work order details when they are back in the office.
‍
PotashCorp Is Saving 30 Minutes per Work Order in the Field With Prometheus Mobility
PotashCorp, the world's largest fertilizer company, had a goal to align processes, consolidate spending and improve data analytics to promote continuous improvement. Additionally, PotashCorp needed a solution that worked with their existing Oracle EAM system.
PotashCorp selected Prometheus Mobility based on its unmatched functionality including offline mode, bar-coding, and workflows for both maintenance and inventory management. PotashCorp needed the ability to do mobile maintenance and mobile supply chain, as well as barcode reading.
Multiple teams from PotashCorp's maintenance department benefited from the implementation of Prometheus Mobility. With Mobility, planners are able to plan work directly on the job site in either an offline or online manner.
They are able to take pictures, detail the issues, and save an estimated 30 minutes per work order in the field. Additionally, warehouse personnel can perform issues, receipts, transfers, and counts away from their computer and closer to their inventory.
Supervisors are able to add unplanned parts and complete the parts request on-site. Supervisors are also able to complete work orders on the tablet. For more information on how PotashCorp improved their cost savings with Mobility, check out the PotashCorp case study.
‍
Get a Mobile Maintenance Solution To Save Your Money on Your Asset Management
A mobile solution should be a critical component of every asset management strategy. Without a mobile maintenance solution, maintenance teams are disconnected from their enterprise asset management.
As a result, organizations miss out on opportunities for critical asset analysis and suffer from ineffective and inefficient work and untrustworthy data. Mobility gives your maintenance teams undeniable confidence in your data.
If you would like to learn more about Prometheus Mobility and how it can save your maintenance department money, reach out to us today.