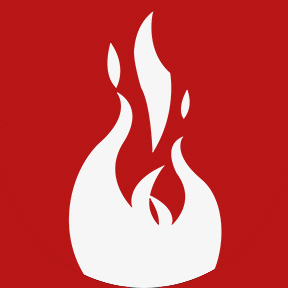 Author: Prometheus Group
CATEGORY:
Digital Transformation
August 05, 2022
Improve Maintenance & Field Service with Wearable Technologies
The introduction of wearables devices and technologies in the enterprise maintenance field provides workers with rich cyber-representations of their tasks, including visual instructions that increase safety and productivity.
The benefits from the use of wearables in industrial maintenance and field services processes are becoming more popular as they are increasingly proven to be valuable in various research initiatives and pilot deployments.
The interest in wearable technologies has rapidly grown in the last couple of years. This is reflective of the ongoing digitization of industry, which provides richer digital data sets and facilitates the integration of wearables devices in enterprise maintenance processes.
Much of the research data from this niche confirms the importance of wearables in the near future of enterprise business activities.
In a Forrester research survey, 68% of business decision makers perceived wearables as a priority for their firm, while ABI Research considers field service as a primary application domain for wearables. Furthermore, major consulting firms (such as Accenture) include wearable computing in their industrial solutions portfolio. And high-tech startups providing innovative industrial wearables products and services continue to emerge.
Augmented reality solutions integrator Upskill, demonstrated a 34% time saving in completing wiring insertions for a wind turbine based on the use of smart glasses. The respective productivity increase is a result of faster access to maintenance instructions, when compared to conventional paper and pencil methods.

The Basics of Wearable Devices
As most of us already know, wearables are small electronic devices, which comprise one or more sensors and are associated with clothing or worn accessories such as watches, wristbands, and glasses.
Wearables come with some sort of computational capability, which enables them to capture and process data about the physical world. In several cases, they also provide the means for presenting data in some type of display.
The most common types of wearable devices that are used in the industrial space include:
Head-Mounted Displays (HMD)
This delivers visual information straight to the users' eyes. HMDs can support virtual or augmented reality, as well as picture taking and video recording. They come either in the form of smart glasses and/or in the form of virtual reality headsets (such as Oculus Rift).
HMDs are probably the most commonly used devices in the scope of field service and industrial maintenance processes. They typically support information collection from internal or external sensors, as well as interfacing to other instruments or computing devices based on wireless technologies such as Bluetooth, Wi-Fi, and GPS.
Smartwatches
These are usually connected to the users' smartphones and provide functionalities such as messaging and handling of calls and emails. Some smartwatches are also equipped with sensors that can provide information about the worker and the surrounding environment (e.g., temperature, air quality). Hence, they serve as a useful tool for workers' communication during field service processes, including access to information about the context of the field tasks.
Wrist Worn Devices
These keep track of the number of steps and the location of the workers, while at the same time providing information about the user's heart rate and calories burnt. Activity trackers are typically used in consumer applications (such as fitness) instead of in the scope of industrial operations. Nevertheless, they could be used in industrial environments in order to boost workers' safety and to facilitate the implementation of workers' wellness programs.
Smart Clothing and Textiles
These are typically special types of garments that comprise sensors and wireless devices. They resemble regular clothes, but are able to transmit information such as heart rates and stress levels to the user's smartphone. This application provides a non-obtrusive way to obtain information about the workers' status for safety reasons.
These different types of devices provide a host of useful functionalities for field service and maintenance, including:
Enhanced Cyber-representations of the Task
This provides rich, visual information about the field service or maintenance task at hand in the form of instructions, annotations and recommendations. In most cases, the information provided relates to maintenance instructions and/or field guidance. This information increases workers' productivity, saving them time and effort, as they do not have to consult instruction manuals or training videos.
Furthermore, field workers can engage in more complex tasks that they could hardly complete before, which reduces the need for on-site service and technicians.
Flashlight Functionality
This allows technicians to see in dark areas while on job sites. Flashlights take advantage of the screen of the wearable device, which is lightened up to its full capacity.
Tracking of Workers' Biometric and Contextual Data For Safety
This keeps track of body temperature, heart rates and other characteristics of workers, in order to make sure that these parameters remain within certain thresholds. In addition, by tracking the context of the worker (e.g., its location), wearables can provide technicians with virtual 'sight' of hidden (i.e. not visible) components, in order to enable them to safely remove, fit, or adjust components that they do not easily see.
Messaging
which supports workers' communication in a way that obviates the need for exchanging calls and emails. Messages are typically used to convey requests and to send reminders. Moreover, they enable nearly real-time interactions between the workforce.
Note Taking
This enables workers to keep notes on their tasks, while flexibly organizing and sharing them with their colleagues.
‍
Wearables-enabled Maintenance Scenarios
With so many wearable devices and functionalities at hand, there are endless possibilities for using wearable technologies to improve maintenance processes. While many different scenarios are possible, benefits and efficiency improvements fall typically in one of the following two categories:
1. Provision of enriched information about the maintenance task
This takes advantage of virtual and augmented reality information to help workers complete their tasks. There are direct and tangible benefits in employee productivity, wrench time and enhanced safety.
In most cases, the delivery of enriched information can benefit from the integration with some knowledge management system, which provides information about how to best complete a task within a specific maintenance context.
For example, a knowledge management system can classify errors and deliver information about next steps or even navigating in the field.
Likewise, the worker's location and asset position can be taken into account in order to provide rapid access to the right information in an instruction manual.
As another example, workers can be presented with defect reports and documentation for similar errors, through access to a knowledge base.
Overall, wearable devices enable workers to access a wealth of relevant information and documentation in a timely and context-aware fashion. At the same time, this information can be presented in an ergonomic and user-friendly manner via their HMD wearable device.
2. Improved communication and interaction between workers and devices
Wearables facilitate communication between maintenance workers, which increases safety and productivity, while reducing service times as well. Field workers can take advantage of wearables devices in order to communicate field information and inquiries to maintenance engineers and other members of the workforce.
Communications are fast and context-aware, as they can include the both workers' status and information about the surrounding environment. Information can be transmitted not only in textual form, but in multimedia format (i.e. audio, video) as well.
The combination of the above functionalities can support many different scenarios such as:
Communication between field technicians and remote experts in order to perform service diagnosis in real-time.
Voice-enabled access to asset management systems and knowledge bases in order to obtain more information about an error.
Voice and video-enabled logging of service details by the worker.
Flexible, remote collaboration with technicians and other members of the workforce.
Automated provision of safety recommendations and alerts to workers.
With so many possibilities at hand, the deployment of wearables technologies in maintenance is not simply a matter of selecting and deploying the proper technology. Rather, it is about designing the proper wearables-enabled maintenance process that will optimize safety and productivity in order to meet tight turnaround schedules and operational deadlines.
In most cases, this requires some reengineering of existing maintenance processes, including changes to maintenance steps and integration of wearables with business information systems (such as asset management and knowledge management systems). This reengineering is more critical for optimizing ROI (Return on Investment) than the wearable technology per se.
‍
Barriers To Wider Adoption of Wearables in Enterprise Maintenance
Despite the benefits and market potential of wearables technologies for maintenance, their adoption is still in its infancy. In order to ensure a graceful and accelerated adoption of wearables, industrial organizations should lower the following barriers:
Employee Resistance
Employees are often reluctant to adopt new technologies, as this changes existing processes and takes workers out of their comfort zone. In order to overcome this barrier, enterprises should educate employees on the tangible benefits of wearables technologies on their productivity, safety, and overall well-being.
Moreover, senior management commitment to wearables deployment is important to overcome resistance and will lead to successful deployment.
Need for Tangible ROI-generating Business Cases
Prior to starting a wearables project, industrial organizations need to specify concrete business cases that yield positive ROI.
Even though the benefits of wearables technologies are acknowledged, blending this technology in concrete maintenance business cases remains challenging. Therefore, industrial organizations need to develop a strategy for wearables deployments, including concrete business cases.
Limited Innovation Capital and Talent gap in Digital Technologies
Some plant owners lack the innovation capital needed to adopt and fully leverage innovations associated with the digitization of industry. Likewise, there is also a talent gap on the implementation side of technologies that drive the digitization of industry such as the Industrial Internet of Things and wearables.
In order to alleviate this gap, industrial organizations need to invest in the lifelong learning of their employees, while at the same time establishing win-win partnerships with technology experts and consultants.
In the coming years, digital technologies will revolutionize maintenance processes. Wearables technologies will certainly play a key role in this digitization landscape, since they can deliver tangible productivity and safety improvements.
The successful deployment and adoption may be key to improving profitability and efficiency. This digital transformation can also be a competitive business advantage and crucial to continued business viability.
You should certainly start exploring profitable business cases, including the technologies and process reengineering required to deliver them. Most important, perhaps it's time you start embracing wearables technologies as part of your overall digital transformation strategy.