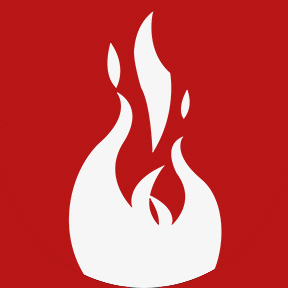 Author: Prometheus Group
CATEGORY:
Prometheus News
February 27, 2023
Utopia Receives SAP® EMEA S Partner Excellence Award 2023
RALEIGH, NC, February 7, 2023 – Utopia, a Prometheus Group Company today announced it received an SAP® EMEA S Award for Partner Excellence 2023 for Solex Solution. Awards were presented by SAP to the top-performing SAP partners in Europe, the Middle East, and Africa that have made outstanding contributions to driving digital transformation for businesses that use SAP solutions. Recipients – in partnership with SAP – help customers adopt innovation, gain results rapidly, grow sustainably, and run more simply with SAP solutions.
At Utopia (a Prometheus Group Company) we value the long-lasting strategic partnership we have with SAP in pursuit of giving data a business purpose. We witness an increasing momentum towards digital transformation as companies recognize the need to re-invent themselves and accelerate the pace towards process automation and operational efficiency. Customers establishing rigorous Master Data Governance as a core component within their SAP S4/HANA platform and RISE initiatives have higher potential in achieving business value out of their investment. We at Utopia in partnership with SAP endeavor to achieve this objective.
Selected from SAP's large and diverse partner base, nominations for the SAP Partner Excellence Awards are based on internal SAP sales data. A committee composed of regional and global SAP representatives determine winning partners in each category according to criteria such as sales achievement and performance. Awards are presented in a variety of categories, including overall sales, innovation, technology, services, and solution-specific areas.
"I congratulate all of this year's SAP EMEA South Partner Excellence Award winners. It is a true privilege and accomplishment to give such an award to the top performing partners across our region," said Rafael Brugnini, Chief Partner Officer, SAP EMEA South. "The awards reflect the ingenuity, creativity, and hard work of our partners, who create innovative solutions for customers. Our thanks to our partner ecosystem – we look forward to celebrating more successes together in 2023."
"SAP and Prometheus Group continue working hand in hand in providing our customers a master data governance platform that secures accurate and complete data as part of their intelligent enterprise. We're excited to use this award as a springboard to strengthen and accelerate our partnership as we now offer our full suite of asset management solutions on the SAP App store," said Jeff Kinard, Prometheus Group's EVP of Corporate Development.
Utopia received its award during the Customer Success Kick-off 2023, a gathering of SAP executives, SAP field employees, and partners. This is SAP's largest yearly sales meeting, focused on exchanging information on SAP's strategy, sales methodology, growth opportunities, and product innovations, as well as ways to drive success during the year.
‍
About Prometheus Group
Prometheus Group is a leading global provider of comprehensive and intuitive enterprise asset management software solutions that work within enterprise resource planning systems and span the full work management life cycle for both maintenance and operations.
Developed jointly with end users, Prometheus software enhances the customer experience for planning, scheduling, and executing work for both routine maintenance and shutdowns and turnarounds, all while protecting the workforce with safety solutions and electronic permit to work. The straight-forward functionality, graphical visualization, and simple processes enable customers to increase productivity, reduce costs, and improve reporting. For more information, please visit www.prometheusgroup.com.
‍
SAP Forward-looking Statement
Any statements contained in this document that are not historical facts are forward-looking statements as defined in the U.S. Private Securities Litigation Reform Act of 1995. Words such as "anticipate," "believe," "estimate," "expect," "forecast," "intend," "may," "plan," "project," "predict," "should" and "will" and similar expressions as they relate to SAP are intended to identify such forward-looking statements. SAP undertakes no obligation to publicly update or revise any forward-looking statements. All forward-looking statements are subject to various risks and uncertainties that could cause actual results to differ materially from expectations. The factors that could affect SAP's future financial results are discussed more fully in SAP's filings with the U.S. Securities and Exchange Commission ("SEC"), including SAP's most recent Annual Report on Form 20-F filed with the SEC. Readers are cautioned not to place undue reliance on these forward-looking statements, which speak only as of their dates.
SAP and other SAP products and services mentioned herein as well as their respective logos are trademarks or registered trademarks of SAP SE in Germany and other countries. Please see https://www.sap.com/copyright for additional trademark information and notices. All other product and service names mentioned are the trademarks of their respective companies.
‍
For more information, Press Only:
Chris Tofalli
Chris Tofalli Public Relations, LLC
914-834-4334