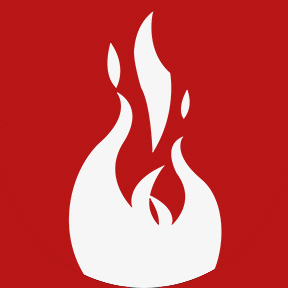 Author: Prometheus Group
CATEGORY:
Maintenance & Reliability
August 09, 2022
3 Trends Currently Dominating the Maintenance Industry
We thought we would take a minute to review some of the biggest topics in the maintenance industry.
1) Digital Transformation is at the front of business minds.
All asset-intensive industries are facing disruptive challenges from digital transformation. The imperatives of asset management have not changed – teams still need to balance cost, risk, and performance while also increasing efficiency, using capital expenditures optimally, avoiding incidents, and coping with revenue objectives and ever-evolving regulatory and compliance challenges. What has changed is the need to manage and utilize the overwhelming amount of asset data being generated every day.
This data poses multiple challenges but also represents a wealth of opportunity that can transform asset management in ways that help companies get more value from their assets. For more information on how Prometheus Group is helping organizations manage this change, request a demo of the Prometheus Platform.
2) Mobility is changing the way organizations do business.
Innovations in mobility solutions are hitting home with maintenance teams. Mobile technology has transformed modern-day asset management by supporting organizations in maintenance, technician productivity and information collection, storage, and sharing. Technicians benefit from the ability to use mobile devices where they spend the majority of their time – at the equipment they are maintaining and repairing. Mobile solutions allow technicians to access maintenance data at a moment's notice, track and record the work they have been doing, and report on equipment more frequently and with higher accuracy.
Without a mobile solution, technicians are only connected to their EAM system by paperwork. Every action taken by a technician throughout the day relies on paper forms and require extensive manual database entry. Asset data is entered manually, often hours after work is complete and based on handwritten notes; resulting in ineffective work and inaccuracies in the data.
Key benefits of implementing a mobile solution include:
Increased availability of equipment data and work order history
Real-time access to EAM systems
Improved data integrity and quality with access to data entry points where the work is happening, at the asset.
Accurate visibility of field activities to the back office
Immediate availability of asset health data
Elimination of manual, paper-based processes
For more information on how VIZIYA is changing the way organizations operate with mobility, request a demo of Prometheus Mobility or click here to download our eBook, "Your Asset Management and Mobility Strategy."
3) Regardless of the change, change management is, and always will be, a key consideration.
Whether your organization is implementing an ERP system, upgrading the existing systems, or implementing a new bolt-on software solution for additional functionality, change management must be taken into account. Organizations need to ensure they have a plan of action for both the implementation of the software, and the training and adoption of the new program.
The change itself is not always the issue, but the way in which the change is presented can pose challenges. Include your team in the decisions and the processes from the beginning to increase the chances of buy-in and to improve user adoption. Allowing your team to take baby steps towards a change can help to increase the likelihood of a successful adoption of new systems and processes. For example, If you have just implemented a new mobile solution, allowing technicians to carry a paperwork order as well as the new mobile device, until they are comfortable with the device, can ease the transition.
Change management is a challenging part of the implementation process. However, having a plan for change management is imperative in order for organizations to realize the ROI promised by new software or processes. Your organization likely spent a significant amount of time and money determining how and when to implement the new software, so be sure they are also taking the time required to build a change management and adoption strategy. Having a strong, well-thought-out implementation process and aligned staff is key to the success of the new software or process.
For more information on Prometheus Group's approach to change management, check out our blog, "User Buy-In & Change Management: 3 Steps to Maximize the ROI on your Software investment."