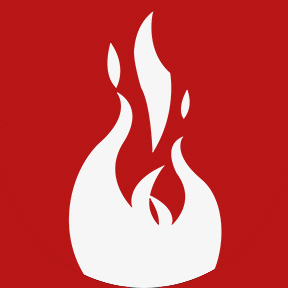 Author: Prometheus Group
CATEGORY:
Prometheus News
July 05, 2022
People at Prometheus Group: Derek Shickel
If you frequently read our blog, you may have heard of Derek Shickel. Derek has made his mark on Prometheus Group through his deep knowledge on our solutions, his insightful trainings, and his sense of humor. We spoke with Derek about his work at Prometheus Group and his dedication to helping customers see the true value our solutions can bring to the table.
1. Tell us about your role at Prometheus Group and what your day-to-day typically looks like
As a Product Lead for some of our core offerings, there's never a dull moment or a monotonous day for me at Prometheus Group. To sum it up, my role is to do whatever it takes to help more people benefit from the power of the Prometheus Platform.
This includes supporting all pre-sales functions, controlling the messaging and value proposition of our solutions, conducting internal training and continuous improvement initiatives, and ensuring our internal systems enable us to best demonstrate the actual value we bring to our customers.
In addition, last year I spearheaded our eLearning initiative to allow our customers to receive interactive, online training for our solutions. This allowed them to more quickly enjoy the benefits and efficiencies the Prometheus Platform provides.
‍
2. What led you here to Prometheus Group in Raleigh?
Dumb luck! After graduating from Virginia Tech, I found myself moving from Virginia up to Rhode Island for my first job where I helped support and design uninterruptable power supplies and cooling infrastructure for data centers. Against all odds, I met a girl up there who would eventually become my wife.
When she said she'd be interested in a move to the south, we researched up-and-coming tech cities and Raleigh was consistently at the top of the list. So, we packed up and headed south for a new adventure.
Fast-forward six years and I'm still helping our customers in their journey in digital transformation for maintenance and operations at Prometheus Group, and she's working for one of the largest and most successful video game and software companies in the world. Guess which one of us is more popular with our younger cousins, nieces, and nephews at Christmas?
‍
3. What previous industry experience set you up for success at Prometheus Group?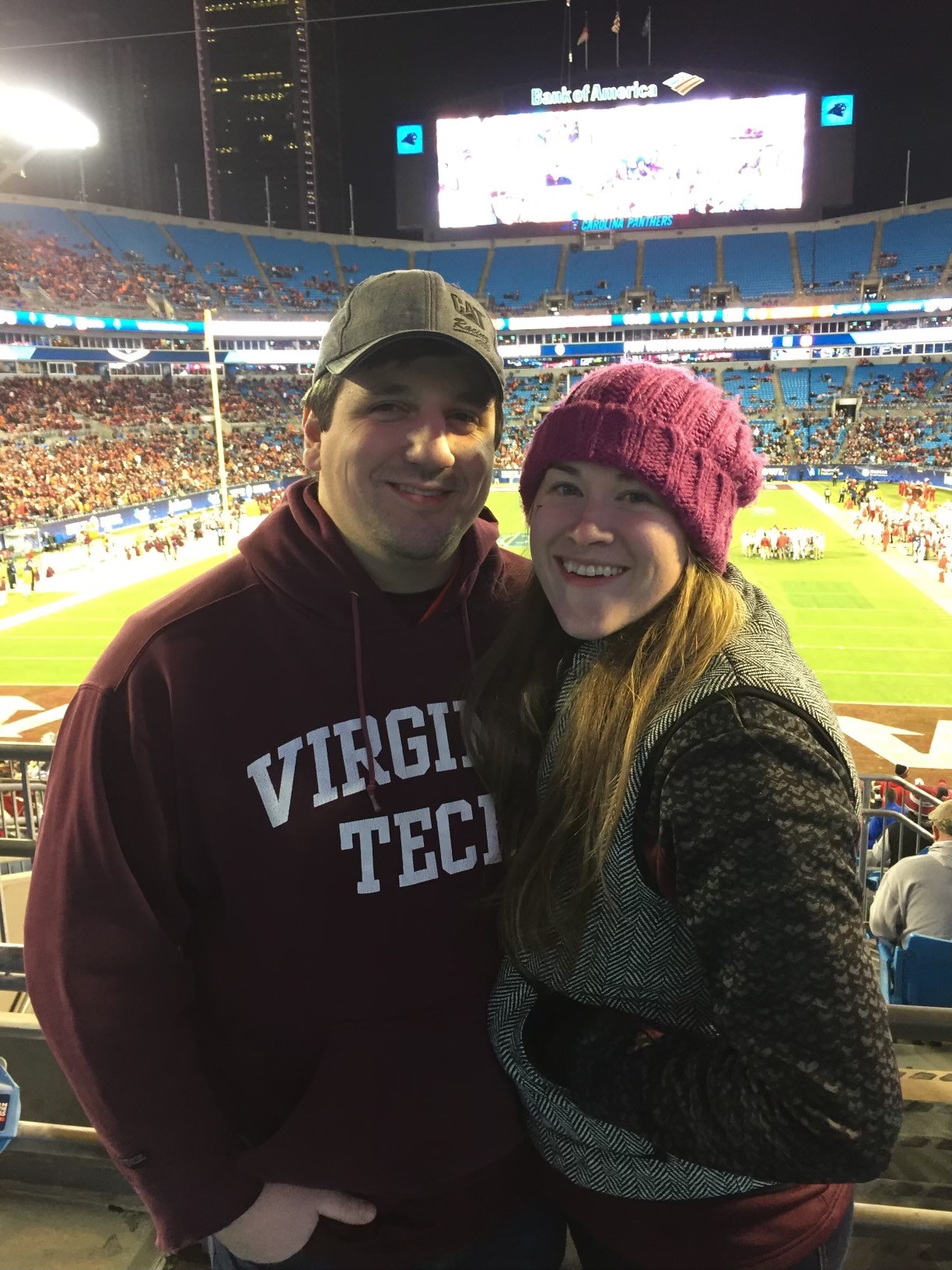 At Virginia Tech, I studied industrial and systems engineering where I grew passionate about manufacturing and asset-intensive operations. During school, I worked with a major tire and rubber company and grew even more drawn to manufacturing. Regardless of that, as mentioned, my first job out of school was more in the IT realm working around data centers.
I was delighted to find Prometheus Group where I could merge my manufacturing and industrial engineering experience with the more technical aspects of software solutions at a best-in-class software company that provides solutions for asset intensive industries.
‍
4. Tell us about the team you work with at Prometheus Group and their industry knowledge and experience
I'm very blessed to be surrounded by an absolute wealth of knowledge and experience. The Product Lead team consists of: Brad Clemmerson, who has decades of experience in Maximo administration and software development; Jarrad Huby, a former end-user in Australia with extensive experience in the mining industry and EHS realm; and Olu Ogunyoye, a true industry expert who has traveled the globe performing roles around shutdowns, turnarounds, and outages.
When we're stacked up side-by-side, I feel very inadequate compared to what they've been through! But I try to keep up by always being a student and learning when they share experiences, as well as continuously learning from our customers.
‍
5. What does Prometheus Group's customer-centric mantra mean to you?
It starts from the ground up. We only develop solutions that are made with direct customer interaction. Therefore, everything that (digitally) ships out of our doors is customer-centric. After that, our implementation and support team is fully invested in customer success, and the relationships our account representatives and consultants maintain with our customers ensure a true partnership approach. We get to know our customers on a personal level, which means their success is our success.
‍
6. What are some best practices for companies to adopt to improve user-adoption rates?
I always like to reference the old, not-so-delicate design principle noted by the US Navy in the 1960s – "KISS – Keep it simple, stupid." If you want your users to adopt new technology, you need to make it straightforward and avoid unnecessary complexities to truly make it easier on the user.
We want to make it easy for the end-user to do the right thing, and more difficult or even impossible for them to do the wrong thing. When we truly enforce and enhance the existing workflow, user adoption is achieved. The configurability of the Prometheus Platform ensures this flexibility and capability to make a seamless end-user experience.
‍
7. What challenges do customers face with planning and scheduling and analytics? What are some tips you have to remedy these challenges?
For planning and scheduling, it often boils down to the same concept above – doing the "right" thing and effectively planning and scheduling work orders is also the "hard" thing and existing systems in place don't allow this to occur intuitively. A perfect workflow can be determined in a meeting room about what should take place at your site/organization, but if supporting systems aren't put in place, you lose the aforementioned user adoption.
Planning & Scheduling on the Prometheus Platform provides all the powerful functionality for your experienced super-users while also keeping it simple and intuitive so all user levels can make impactful changes to the data and gain valuable insights.
As for challenges in analytics, well, I hate to turn this into a sales pitch, but I tell our customers to just let us do it for you. We make software solutions – it's what we do best. Our customers do what they do best and refine, produce, manufacture, generate, etc.
I wouldn't ask my barber to troubleshoot my air conditioning unit. We can immediately eliminate any challenges faced by providing an intuitive, web-based analytics solution as a white-glove service, giving our customers more time to actually learn from the KPIs and guide business decisions to most positively impact their site.
‍
8. What benefits are customers seeing from integrating…
a. Mobility?
b. MDaaS?
This is such a loaded question, so I'll try to keep it concise. If your organization hasn't gone mobile in your department yet, I promise you there is an initiative somewhere to make that happen. Data gets more and more inaccurate the further you get away from the source, so having online or offline capabilities to get data into and out of the system is paramount to taking the next step towards operational excellence.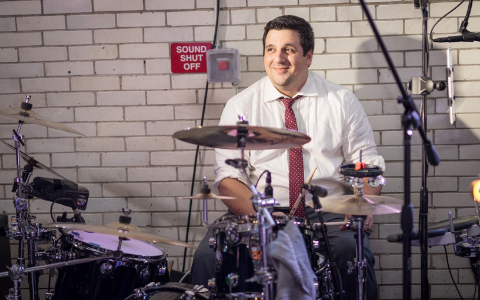 On top of that, beginning a project with Master Data-as-a-Service to cleanse and sustain your master data will also see trickle down impacts on data integrity.
The last thing I'll say on this is that people often think master data needs to be perfect before they implement something like mobility or planning and scheduling; that couldn't be farther from the truth.
We don't want to let "perfect" be the enemy of "good," meaning we can still get better immediately while working on master data initiatives in parallel. In fact, we've seen Mobility and Planning and Scheduling actually help pinpoint master data improvements needed to make for a more efficient project with quicker ROI.
‍
9. What is unique about Prometheus Group and what is your favorite part about working here?
When I started, Prometheus Group was an established and successful startup who was yet to acquire additional technologies and people to bolster the Prometheus Platform. We broke down walls in our old office building, figuratively and literally, and realized great growth in both employee count and solutions we can offer to help our customers all the way to our shiny new headquarters (we look forward to showing our customers our new office when they come visit, when they can of course!).
With that, one of our Prometheus core values that sticks out to me is being "results-focused." When our results are our customers' success, everybody wins. At Prometheus, we hold each other to a high level of accountability to ensure we all deliver. It's so refreshing to work with so many driven and passionate individuals, which leads me to my very cliché answer to the second part of the question – the people (both coworkers and customers) are my favorite part of working here!
‍
10. Fun fact about you (not work-related!)
Outside of work, you're likely to find me playing drums, picking on one of my guitars, or whipping something up in the kitchen. In a technical profession, it's important even for engineers to have creative outlets! Music and cooking give me just that. In addition to those two topics, I'm also always ready to talk Hokie sports, Baltimore Ravens football, barbecue smoked meat, and quality bourbon!
Dive into a recent blog by Derek to learn more about streamlining your maintenance scheduling and check out more information on the Prometheus Platform to see what our solutions can do for you!