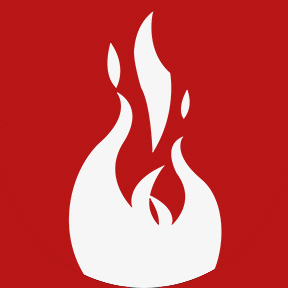 Author: Prometheus Group
CATEGORY:
Maintenance & Reliability
August 09, 2022
Cloud-Based Maintenance Software Improves The Entire Workflow
Cloud-based maintenance software has truly come of age. This is due in part to increases in the number of organizations transitioning to a cloud-based environment for more of their workflows.
This drives maintenance management to look for cloud-based software that will allow them to continue planning and scheduling in this new environment. In fact, management will often take the opportunity provided by a cloud transition to see if the new cloud-based solutions can improve on current processes.
Some of these improvements are advantages that should be found in any cloud-based maintenance solution, such as ease of deployment. For more on this, and how those general advantages result in specific improvements for maintenance, please see "Benefits of Maintenance Cloud Include Increased Uptime."
Cloud-based maintenance software can greatly increase access to data for maintenance staff, while giving management enormously increased data.
Some of the improvements are not directly related to cloud, but are simply a natural evolution of CMMS solutions that leverage the cloud's capabilities to improve planning, scheduling, analytics, and other segments of the maintenance workflow.
An American Machinist article, "The Evolution of Affordability and Accessibility in CMMS Software," puts cloud-based CMMS solutions as the seventh generation in the development of maintenance software solutions. The article succinctly sums up one of the advantages that a cloud CMMS has over on-prem or earlier hosted solutions:
"With cloud-based CMMS software, there is no need for complex server set-up and configuration; you simply sign up, log in and start using it immediately. This is because Cloud CMMS is built on multi-tenant architecture where everyone is sharing the same CMMS app with the same security, patches, upgrades and feature set."
Cloud solutions in general and cloud-based maintenance solutions in particular represent overarching trends in the maintenance industry. Major players in the ERP space, like Oracle and SAP, have prioritized their cloud offerings. Even more recently, we have seen maintenance organizations jump on this trend as a route to better their processes.
Advantages of Cloud-Based Maintenance Solutions
1. Reduced Costs
Maintenance is often viewed as a cost center. A business that believes that every dollar spent on maintenance is a dollar of profit lost is not likely to invest in its maintenance team.
This is an unfortunate viewpoint, as a maintenance organizations with better software and tools can obtain better maintenance scheduling, maintenance planning, and more accurate and complete work orders.
This improvement in processes often leads to a lower spend, while at the same time ensuring more reliable equipment. Cloud-based tools may achieve this just as well, but without the high costs often associated with new software. When choosing a cloud-based maintenance solution, organizations avoid the heavy upfront investment costs that come with an on-premise software solution.
2. Greater access to necessary/critical information
Cloud-based maintenance solutions can be accessed through a web browser or app. Maintenance technicians can access all relevant information anywhere they have access to the internet. The benefits of this to scheduling, maintenance planning, and the preventive maintenance program are obvious.
In combination with a mobile solution, technicians can access critical information on equipment health right from their job site, as well as review up-to-date manuals and logs in real-time. Inventory and spare parts can be more easily monitored and ordered. Any one of these advantages taken on its own will reduce equipment downtime and increase technician wrench time. Put them together and they're incredibly powerful.
3. Improved data management and analysis
Maintenance cloud solutions can not only reduce costs and provide great access to information, but they can also improve the management and analysis of equipment data.
Maintenance teams can gather more accurate asset health information when equipment is equipped with sensors. With a maintenance cloud solution in place, maintenance technicians can often be alerted of a problem before a breakdown occurs.
In addition, historical equipment data can be better filtered to provide meaningful insights. This data can be used to move maintenance practices from reactive to preventative maintenance or even to predictive maintenance.
4. Elimination of time-consuming updates
Cloud-based maintenance solutions eliminate the need for time-consuming updates. Cloud providers maintain the servers and applicable software and release updates without users needing to take any action at all. You will automatically receive any upgrades.
It's also likely that you will be able to add new capabilities as new situations arise, simply by paying a subscription fee. You simply turn on the new module and you instantly have access.
Looking Forward
The Prometheus Platform is a complete solution that integrates every stage of the maintenance workflow. You can learn more about the solution, and what it can do for your maintenance processes, by clicking here.