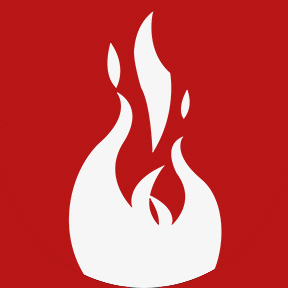 Author: Prometheus Group
CATEGORY:
Maintenance & Reliability
August 09, 2022
Driving Community Centered Innovation in Enterprise Asset Management
A connection to the community has always been important for Pam Denny. From her work life to her downtime, her decisions and subsequent sense of accomplishment are all the sweeter with the involvement of a broader community.
This is how Pam feels in her position with IBM and Maximo. As a Designer/Architect Business Intelligence, she works with a team of global developers to enhance its analytics capabilities. This includes the utilization of IBM Watson Analytics, a cognitive system designed to access and parse through enormous amounts of data to help solve issues in the enterprise asset management arena.
Well before this, though, her educational path was influenced by the choices her two older sisters made. Following their engineering degrees, Pam determined that she would go into the engineering discipline as well, and she pursued a degree in industrial engineering. After graduation, she took a position in the greater Boston area where she and her husband lived.
"My first job was working as a traditional industrial engineer," Pam said. "I worked for GTE doing time studies and maximizing efficiencies of manufacturing lines."
Moving on to new challenges
Pam's husband was later transferred to the Rochester, NY area for work so Pam decided to look for employment options in their new location. "I had no set career path," she explained. "But I always wanted to try new things."
Consequently, she landed a job with Bausch and Lomb Ray Ban Sunglasses. In this position, Pam worked in new products manufacturing, a role that frequently took her on overseas trips to quality control the first runs of parts.
"We manufactured sunglasses which had unique, exciting challenges," Pam said. "Because the glass lens is so close to the eye, we had stringent FDA regulations we had to meet. Additionally, we had to deliver frames which were light, fashionable and of the highest quality to give users the best possible product and experience."
Her overseas trips took her to China, for plastic components, and Japan for metal frames and hardware.
Overcoming cultural barriers to establish credibility in the community
While she loved traveling, it was in these Asian countries that she met with a different set of challenges. As a woman, she struggled to garner the respect of her Asian counterparts. "At first, I wasn't even recognized in meetings because I was a woman. Our suppliers would talk to the other men, but anything I had to say was 'translated' through men—that was the only way I could make myself heard."
However, Pam stood her ground and never gave up.
"It took always showing up, always being there, and always proving myself" she explained. With 6 or 7 trips to Asia every year, Pam's determination and persistence eventually earned the respect of the men in the industry. "Gradually, they learned to accept me."
She was not only accepted, but she eventually was incorporated into the communities so far from home. "Because I spent so much time there, I became close with many wonderful individuals there."
In fact, it was through these experiences and individuals that she and her husband adopted their daughter, Geena.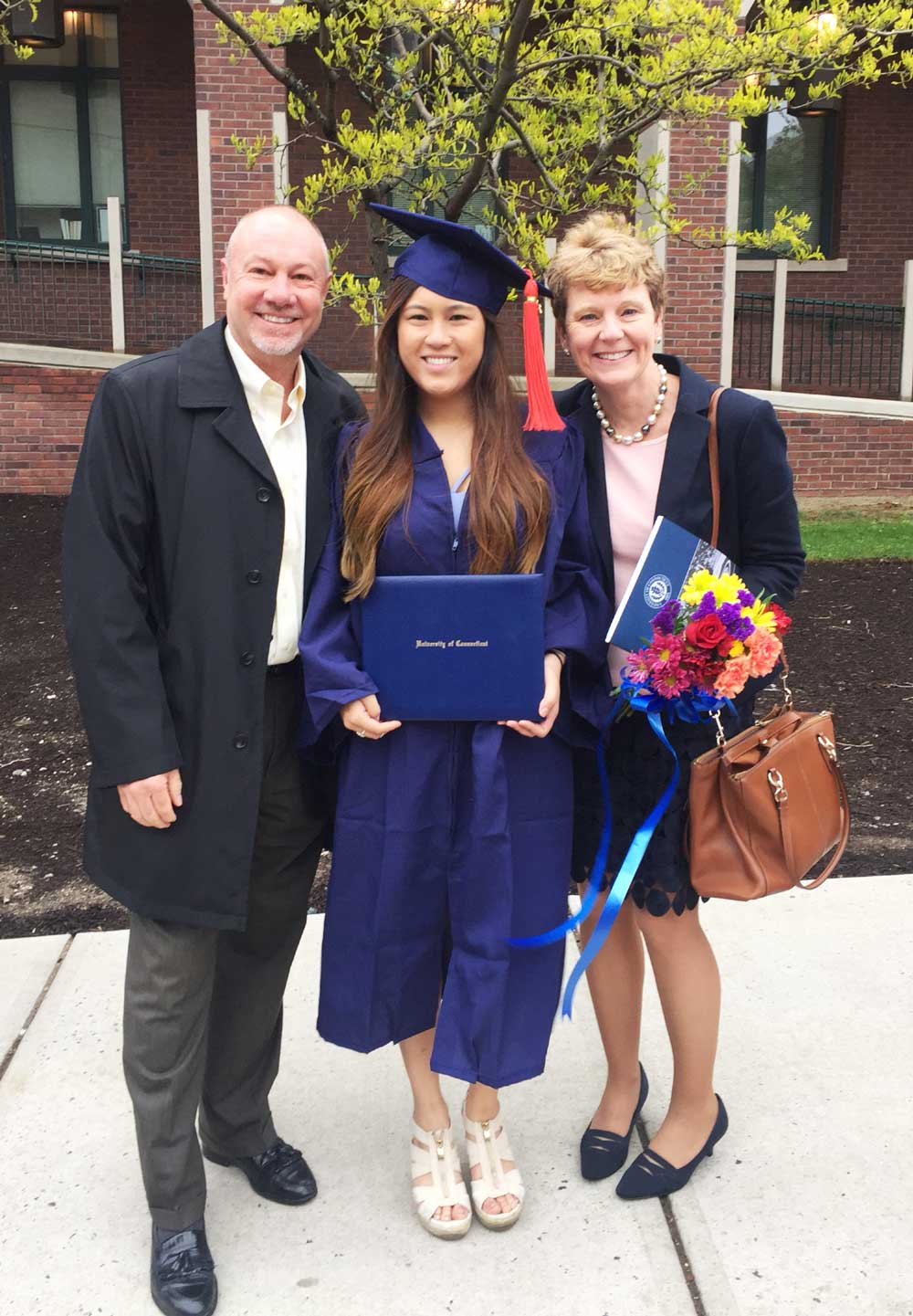 The Denny Family
Like a stone rolling into a pathway, change impacted Pam's career move once again. Her husband, who has a background in sales, was transferred back to the greater Boston area so she was once again looking for a new job.
Early roots in the enterprise asset management community
"I really didn't know what I wanted to do but I was ready to try something completely different," she said. Consequently, she responded to a help wanted ad in the newspaper and transitioned into the software world, joining the ranks of MRO Software.
While immersing herself in a new industry, she was again challenged by her different background. "I think when you don't have an IT background, it's harder to get accepted. Sometimes you're not taken seriously, but you have to know when to speak up.
"Sometimes it's easy to give up," Pam admitted. "But it's much more important to be patient, and continuously learn about the technology, features and the clients."
Now firmly entrenched in the software industry, Pam has been with MRO, and then IBM, since 1999. Currently, her efforts are focused on enhancing Maximo's analytic capabilities. As technology progresses, she observed, so does the amount of data that a user has to sift through. "With the immense amount of rich data IBM Maximo collects," she explained, "we have so many fabulous opportunities to explore and gain incredible insights on this data.
"There are also so many challenges that have to be solved. I love how it's impacting my position, though. I don't want to do the same thing every day; I want to be challenged."
And every day presents different opportunities, as she works with the development team, software designers and customers. In fact, she is so connected with her customers, one of her first tasks on a given day in the office is to check social media to see what her customers and other business partners are doing.
"Over the last few years, we have heard an increasing need from the Maximo community for a responsive, modern user interface," she said. "The Maximo development team began to introduce role-based Maximo Work Centers in 2016. These role-based work centers display seamlessly on mobile devices, tablets along with desktops/laptops to provide a simplified user experience. I had the great opportunity to lead a team in developing the business analyst work center."
Pam continues her involvement in this development and how users can enable these features.
Additionally, users had identified a need for end user analytics. "I initiated the incorporation of Watson Analytics within the Maximo portfolio. Watson Analytics enables a Maximo user to quickly upload Maximo data to the cloud—and then be guided through an exploration of that data—without requiring data scientist, statistician or java developer skill sets."
This offering was first introduced in February 2016. Pam helped grow these features into a new area of Watson Analytics called 'storybooks' and then led their development team to include Watson Analytics within the new Maximo Work Center offerings.
"Throughout this entire process, I had the privilege to work with a wonderful, diverse, international team of developers and testers.
"Also, we had a fantastic Client Stakeholder team who regularly reviewed new features. They told us what they liked and didn't like. This was a tremendous help in the prioritization of features and use cases.
"I have so many wonderful clients and business partners. It's a real sense of community." Although she often works from her office, she is able to travel to clients or conferences, driving home the fact that this community is both large but tight-knit at the same time.
"I recently attended Maximo World," she said. "It was fantastic. It was an incredible community gathering of Maximo clients, business partners and IBMers, all focused on helping each other in all aspects of Maximo. People were sharing exactly was working for them and what they were being challenged with. We spoke about what works, and about implementation practices. It was a really lively discussion. Nobody was afraid to share information and help each other out."
"So many of the clients and business partners give immense amounts of time and energy in their presentations and industry solution meetings - all with the goal of sharing information so other people can learn from them. It's hard to think of another software product that has been around for over 30 years that has such an incredible, helpful user base."
It was also wonderful to re-connect with so many familiar faces," she continued. "I've known many of the business partners and clients for over 15 years. It has been an amazing opportunity to watch each other grow and support each other over the years.
"I remember my very first Maximo conference in Orlando where I was new to the software world and Maximo. Many of the supportive faces from that first year still support me to this day."
At Maximo World, Pam had the opportunity to attend a workshop with the Woman in Reliability and Asset Management (WIRAM) group with friend and peer Melanie Hardin, an account manager with Solufy. "WiRAM is a wonderful collection of women who support and mentor each other," she explained. "It is a simply incredible experience to sit down with women in the industry—to talk and laugh about all the experiences we've had. The good… and the bad. I strongly encourage every woman—no matter her age—to join this wonderful group!"
IBM a family and community affair
As much as Pam likes the ability to travel, part of her heart is in her office building in Massachusetts.
Now at 22, her daughter also works at IBM. "They have a fantastic internship program," Pam said. "Geena interned for two years in different roles. After that, they offered her a full-time position."
Only a few months into her role, Pam reported that Geena is still learning the ropes. "It's overwhelming because there is a lot of information to absorb at first." Although they still live together, Pam said the two avoid 'talking shop' at home. "If she has a question about something, we'll talk it out and I try to help her work through it. But most of the time, I just want her to be able to chill out at home and not think about work."
One thing that Pam enjoys outside of work is the fundraising efforts she involved in through the West Parish Church in Andover. "It's important to give back to the community," she said. On her particular fundraising committee, Pam is the organizer and chairperson of their chocolate fair fundraiser.
Not only do they have a huge dessert event, but Pam also solicits businesses, both locally and within the state, for donations. Everything from gift cards to items from the major sports teams in the Boston area is raffled in a silent auction.
"It's a little different twist from a traditional spaghetti supper," she joked.
Funds raised go directly to college scholarships for youth in their neighboring community of Lawrence. Working with youth from the Greater Lawrence Boys and Girls Club, Pam noted that in the area, not only do 41% of the population in Lawrence live below the poverty level, but more than 70% of parents do not have a college education. Consequently, the efforts of West Parish are truly making a difference.
"We gave six scholarships last year," she said. "Most of the students are going to local schools. Five thousand dollars for Youth struggling to pay for college themselves is a tremendous amount of money."
With the fundraiser coming up in September, Pam's already full schedule will be expanding its boundaries once again. She takes it all in stride, though.
IBM has a volunteer program called On Demand Community. It's a fabulous way that IBM encourages its employees to give back to the community.
Pam notes, "I joined the program at IBM over 10 years ago, and to date, have just under 3,500 total volunteer hours logged. I've been very fortunate to receive a Silver Award each year for 250 hours or more of volunteer service."
Regardless of what community she is involved in, be it in her town or with the IBM Maximo user world, the challenges certainly keep her life an adventurous one.