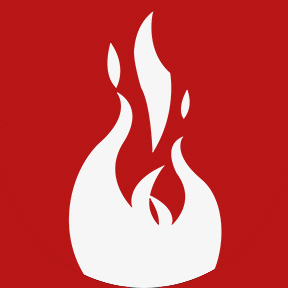 Author: Prometheus Group
CATEGORY:
Prometheus News
July 06, 2022
Get the Max Out of Maximo World: 9 Tips From Our Team
Maybe you've been attending Maximo conferences since (what feels like) the dawn of time. Maybe this is your first year. No matter whether you're a veteran or a newbie, Maximo World is a leading conference and tradeshow for Asset Management professionals that is jam-packed with innovative learning content, cutting edge technologies, and countless networking opportunities.
You're investing time, energy, and resources to attend or to send members of your team to this event. So, take it from us – here's how to get the most out of your Maximo World experience.
I had the chance to chat with Elliot, and Richard – two team members who wattended Maximo World 2018 with me last August. Collectively, they've attended dozens of mainstream Maximo conferences such as MRO World, InterConnect (Think), MUWG, GOMaximo, and of course, Maximo World – not to mention hundreds of regional MUGs over the course of their careers.
Here's what they had to say:
‍
Attending the Sessions at Maximo World
Tip #1: Plan Your Agenda and Prioritize Your Learning
Me: Good news! The Maximo World agenda has been published for quite some time – so there's really no excuse to show up and wing it. As we've come to expect with this conference, it has a lot to offer. But with so many options, it can be overwhelming (and way less effective) to make decisions on the fly. So, sit down and take a good look at what's being offered and plan to attend sessions where you have the opportunity to learn the most.
Elliot: You got that right. But you know what they say about best laid plans… so, if you get to a session and realize a couple of minutes in that it's not what you thought it would be or that you won't get as much value out of it, don't be shy to make a swift (but also quiet and respectful) exit.
Richard: I agree. It's tough because nobody wants to be rude, but you also want to get to the sessions where you're going to get the most "bang for your buck." And don't forget: your planning shouldn't just be which roundtables or sessions you want to attend, it should also be logistics. Which brings me to tip #2…
Tip #2: Make Sure You Have Enough Time To Get From One Session to Another
Richard: Even the most well-organized conferences must strike a balance between giving lots of time between sessions and cramming in as much valuable material as possible. You might think you have enough time to make a quick call or answer a couple emails between sessions, but the reality might be quite different. Get to know the layout of the Disney Swan and Dolphin resort and, most importantly, take note of where your chosen sessions are located. This will save you from sprinting across the conference hall to make it from one session to the other.
And a bonus tip: Wear your Fitbit or step counter – I once walked 13 miles at a conference in Las Vegas – without ever leaving the hotel. Maximo World might not be quite as much walking, but if you like to monitor your activity, you won't want to miss this high stepping opportunity.
Elliot: And another bonus tip, while we're on the subject of walking! Ladies and gentlemen – make sure you wear comfortable shoes. If you have to make a choice, choose functionality over fashion, because you're going to be on your feet most of the day.
Tip #3: Divide and conquer (and then regroup).
Me, Richard and Elliot (simultaneously): Divide and conquer!
Me: How often do you see the entire group from one company going to the same session? I can tell you it happens all the time and that's a shame. There are way more panels being put on than any one person could possibly attend – but that doesn't mean you have to miss out. The team enjoys spending time together as much as anybody, but come time for a presentation, workshop, or panel time, you'll find us going our separate ways. The more we spread out, the more we learn.
Elliot: Before you get to Maximo World, plan the visit as a team – that's what we do. We try to attend the different sessions in pairs and assign one note-taker per session. That way, if you miss something, you have a buddy listening too. And if you want to do one better, spread out the knowledge levels – for example, if there's a panel where some on our team have more advanced knowledge and some of us are beginners, we try not to send two beginners or vice versa.
Richard: But dividing and conquering isn't worth much if your team doesn't share their findings. You can regroup after the conference to discuss key takeaways, but you can also share information on-the-go by working together in a collaborative tool. We like to use OneNote. I can be in there, updating notes about my session, and someone else can also be working in there, writing about what they learned at theirs.
‍
Talking With Vendors at Maximo World
Tip #4: Do an Honest Evaluation of Where You're At
Me: The vendors are here to help you find opportunities and solutions that will help you. They can't do that if you haven't given much thought as to what you want to change or improve. Even if it's as you travel to Maximo World, talk with you team and create a list of questions, products or solutions you want to explore, and goals you have for this conference. Maybe you want each person to return home with concrete options for a specific problem. Maybe you want to evaluate three comparable tools and make a recommendation. Take the time to consider what would make this conference successful for you.
Tip #5: Make Sure You're Heard, but Keep an Open Mind
Richard: Right! And going along the same train of thought, I would say, if you've done the preparation and really thought about the state of affairs at your organization, make sure to communicate that clearly and firmly when speaking with vendors. Let them know what you need, what you want, and the must-haves or requirements for your potential solutions.
Elliot: As I would say, "Don't buy the latest and greatest Air Jordans, when what you really need is a running shoe." That being said, as I also like to say, "question everything." Some requirements that you think are non-negotiable might have great alternatives that you haven't heard about or haven't considered; so question your "must haves" or supposed constraints.
Richard: You don't know what you don't know, so keep an open mind.
Tip #6: Use Your Time (And Others' Time) Wisely
Elliot: If possible, I recommend that you try to talk with every vendor there, even if it's just briefly. Like we said, to help you explore your options – and discover new tools and solutions you might have never known existed.
Me: That's a great idea. But unfortunately, the reality is that there's limited time at these events. There's so much to do and so many people to talk with. And while every conversation and every networking opportunity can be valuable, you may find yourself in a conversation with a vendor who just can't help you at this time. And that's OK.
Elliot: Yup, it's the elephant in the room – but it doesn't have to be. So, if it's becoming clear to you that the specific vendor offering isn't something you want to pursue at this time, don't be shy to let the vendor know. I, for one, am not known for being shy.
Richard: Trust me, they won't be offended. In fact, they'll appreciate your honesty. Nobody wants to talk for the sake of talking – as vendors, we genuinely want you to find the products and services that are going to work for you. So, don't feel bad about moving along if you're not in need of the product(s) or services of that vendor.
Maximizing every aspect of your Maximo World experience
Tip #7: Take the Certifications
Richard: It surprises me how many people would miss these opportunities. Taking the certifications at an event such as Maximo World is almost always a good idea. For one, they're often free, which can present significant savings. For another, the testing environment is often a little more convenient (and less stressful) for you – rather than having to go to a testing facility, which can be an intense experience.
Tip #8: Go Retro: Take Business Cards and Carry a Pen and Paper
Richard: I can't stress this enough. Bring business cards and take business cards when they're offered to you. Ask for a person's business card! It is still the fastest and easiest way to make sure you've got someone's contact information once you've headed back home. I like to write details on the back of the card, like what we talked about, what the person was interested in, or specific questions they asked me.
Elliot: Networking opportunities aside, I've made some lifelong friends that started as conversations on the conference room floor. Don't waste this incredible opportunity to meet people.
Me: Exactly! The Maximo community is incredible. People are so helpful and generous with their advice. You can meet individuals here who do similar work to you, and one day, when you're encountering a challenge or looking for an alternative, you can reach out to them and ask – and I'll bet you'll get some insightful answers too. This community is so willing to share information and it all starts by making those connections at events like Maximo World.
Tip #9: Use Social Media in a Way That Works for You
Richard: You may not be the most active person on social media, but don't forget about it completely while you're at Maximo World. Checking in on the hashtag can help you find out about up-to-the-minute news and events and get more information about vendors – sometimes there's even great promotions or discounts to be found. But mostly, I like to think of it as a "digital trail" – if you like/favorite, follow, comment, or share, you can go through your activity feed after the conference and easily find the people or organizations you met at the conference.
Take it from us – we've attended more than a few excellent Maximo events over the years. If you follow these tips, you'll be able to make the most of your Maximo World 2019 experience – and ideally that means heading back to work with new ideas, solutions, and possibilities to work faster and more effectively so that you can achieve your goals.
See you there!