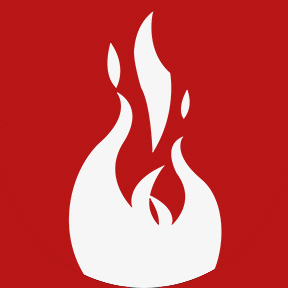 Author: Prometheus Group
CATEGORY:
Prometheus News
July 07, 2022
Holiday Greetings and a Look Ahead to 2022 from Team Prometheus Group
While we're wrapping up 2021 and heading into the holiday season, we think it's safe to say that many people are reflecting upon the year we've had and looking ahead to the future. We here at Prometheus Group are no different.
As it did for everyone else this year, 2021 brought us the continued hurdles of the global pandemic. But in many ways, the story of Prometheus Group's 2021 was "the show must go on." Since the beginning of the pandemic, we have not slowed down. It wasn't an option for our customers, and therefore it wasn't an option for us.
Our clients almost exclusively dwell in the realm of essential services: powering communities, producing necessary commodities such as oil, gas, petrochemicals, and vital pharmaceutical products, running educational institutions, and more. And as long as they are up and running, their need for reliable, powerful enterprise asset management solutions was still pressing. Which means we pressed on.


Master Data as the Foundation of Your Asset Management Digital Transformation
In October 2020, we finalized our acquisition of Utopia, cementing our commitment to providing our customers with the most comprehensive and cutting-edge master data governance solutions in the world. Utopia's deep EAM and RFM master data knowledge and strong relationships with the SAP community were a natural fit for Prometheus Group. It has been nothing short of inspiring to be able to work with EAM professionals around the globe, combining the power of effective master data cleansing and governance with the solutions of the Prometheus Platform to achieve some truly awe-inspiring results.
We'd also like to give a warm congratulations and a sincere thank you to the Utopia team for all of their hard work, innovation, and adaptability as they've integrated into the Prometheus Group family.
‍
Connecting With You Online and Offline Around the World
In spring 2021 we made the difficult decision to host our annual Prometheus Group User Conference (PGUC) virtually once again. We love nothing more than seeing our customers and end users in person, and our annual PGUC is always an event to remember. However, this year, for the safety of our clients and staff, it was the right decision to gather online rather than in-person.
We are moving ahead with the strong hope that things will be "back to normal" in 2022 and that we can safely host our customers again on site. In fact, we've booked the venue. Stay tuned to the Prometheus Group social media channels and the blog for sneak peeks of what's to come. (For now, let's just say that after two years of doing this virtually, we're coming back bigger and better than ever before.)
Fortunately, some in-person conferences did take place, and we were thrilled to participate. We attended MaximoWorld in Orlando, Ascend Oracle, the International Maintenance Conference (IMC), and several others.
As proud SAP, IBM, and Oracle partners, it's important to us not only to be out in the community participating in these events, but also sponsoring them and helping to sustain them, so that these opportunities to network and learn continue on. You can continue to expect a strong presence of Prometheans attending and presenting at the 2022 conference circuit. A breakdown of where to meet up with us can be found here.
‍
Prioritizing Mobile Cloud Solutions
We were pleased to announce our acquisition of Ventureforth, an Atlanta-based Oracle partner, in December of this year. With their integrated Oracle solutions, Ventureforth is a natural fit with our Prometheus Platform, and we're delighted to have this opportunity to expand our seamless, user-friendly mobile options.
‍
Your Success is Our Success
Many of our customers celebrated milestones and successes this year, and we especially want to highlight our award-winning client, the University of Delaware, which was recognized at MaximoWorld as the Best Work Execution Management program. Michael Guns Jr, representing the university, spoke at several conferences this year, generously sharing the details, learning moments, trial-and-error, and key takeaways of the years-long project he and the team have been working on.
‍
Thank You and Happy Holidays to Our Employees
As always, we'd like to take a moment to thank our incredible staff for everything they have helped us accomplish this year. Prometheans are born problem-solvers and team-players. That combination is what enables us to win time and again—because when we work together, we not only overcome the challenges ahead, but we unlock new solutions and discover new possibilities that have never been seen before in this space.
Thank you, Prometheans for your commitment not only to our team, but most importantly, to our customers. In a time when we are all recognizing what it means to be an essential service and the challenges and sacrifices involved with that title, we applaud and celebrate your unwavering dedication to supporting our customers through thick and thin.
Happy holidays and a healthy, prosperous New Year to you all.
Team Prometheus Group