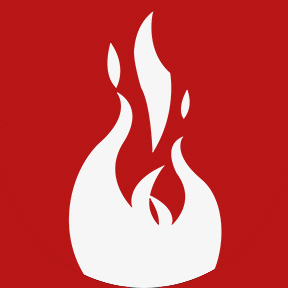 Author: Prometheus Group
CATEGORY:
Maintenance & Reliability
August 03, 2022
My Funniest IBM Maximo Memories
We decided to reflect back on our careers with IBM Maximo and the great moments we've shared. As we've learned along the way, you can't work with software without at least a few funny encounters – from general silliness, to good-natured pranks on colleagues, to the downright ridiculous.
Here are our favorite stories!
‍
The Absent Miracle Worker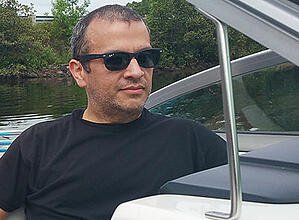 Elliot Bonilla
14 Years Working With IBM Maximo
"When I first started as a Senior Technologist, there was buzz around the office about the awesome new person who would soon be coming onto our team. The way people talked, I thought this guy could walk on water. Everyone was highly anticipating his arrival and the constant talk in the office was how much we'd be able to do when he got here.
Eventually, I got tired of waiting for this mystery superhero to turn up. I asked one of my colleagues, "Who is this Maximo guy, and when is he getting back from vacation?"
‍
Wonder What Happened There?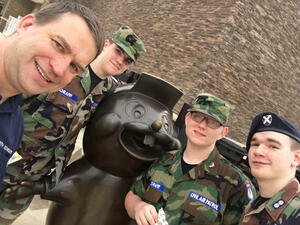 Keith Schramm
18 Years Working With IBM Maximo
"Honestly, there have been some pretty good Maximo memories over the years. This one is simple, but it's one of my favorites. As a Maximo consultant, I did a lot of data reviews in the context of writing queries and testing functionality. Every now and then, the "real" data would raise some eyebrows. I was consulting at a refinery in Delaware when I came across the best Work Order I have ever read – to this day.
All it said was: "PUMP IS RED HOT, METAL IS FLYING!!"
‍
All Aboard the Mystery Machine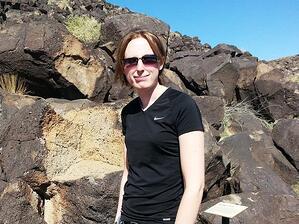 Michelle Cleary
7 Years Working With IBM Maximo
"Maximo CMMS is a great tool and I've met some wonderful people over the years as a Maximo consultant. When it comes to funny memories, what comes to mind is my own goof. When I used to train people on how to Route Workflow I would always, always get tongue tied.
No matter how hard I tried, it would come out "Rooa.. Roat... Raoouu... Rrrrroute Workflow". Every time. I sounded exactly like Scooby Doo. Fortunately, it was a great ice breaker, and that would get the group laughing."
‍
Those Poor Radios Didn't Stand a Chance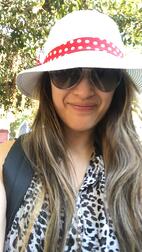 Tracy Huynh
7 Years Working With IBM Maximo
"I was working on a ticket for a user who wanted the ability to get notifications when service requests (SR) for his department came in. I ended up creating an escalation that would check every few minutes for the condition of new SRs in the requested location and priority, and of course were not reported on previously. When I was testing the solution, I took a look to see what Maximo fields were being populated, and for realism, I created my own test records using similar verbiage and repeating the issues warranting an SR.
One of the SRs I noticed was a request for service on an asset's malfunctioning radio. So, I ended up creating new records mentioning the broken radio on different assets, and varying priority levels, to test the conditions that would fire off an email with SR information. When it came time for User Acceptance Testing, the user and I continued with more radio-related SRs… our last SR summary read: "What is wrong with all of these radios?!?".
Testing doesn't usually elicit chuckles. But I thought this was hilarious. We got a good laugh out of it, and the user happily signed off on the solution shortly after."
‍
The Case of the Missing Colleagues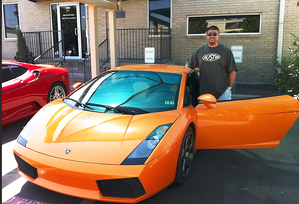 Richard Almendarez
18 Years Working With IBM Maximo
"When I started my first job out of college, I was told that I was going to be working on a team that supported Maximo along with Ted, Fred and Emmet. I was introduced to my soon-to-be colleagues, got settled into my workspace and started getting acclimated to my new position. It wasn't long before I was learning about Maximo's architecture, reporting capabilities and how our company used the software, but I had yet to meet these other three coworkers. It turns out that TED (Ted), FRD (Fred) and EMT (Emmet) were acronyms for other software packages that integrated with Maximo. Ha! I never worked much with those other systems, but nearly 20 years later, I still enjoy working with Maximo."
‍
The Call is Coming From Inside the House!
"In the early days of Maximo, when it was a client server application, we would roll out enhancements, bug fixes, or new components of Maximo on Wednesday evenings. Although we would communicate to all of the users that this activity would be happening, we'd sometimes find one or two people still in the system when they were supposed to be logged out. Depending on the change, we could sometimes still proceed with our work if they weren't in an area of Maximo we were affecting.
But, one time, we were putting in changes to the Asset application and a user was still in it. We could see that this user was logged in and had that application open. Since my colleague knew this individual well, she gave him a call and asked him if he could get out of that application so that we could complete our work. He asked bit nervously, "How do you know I'm in the Asset application?".
Brilliantly, she put on her best creepy, quiet voice and replied, "Because we're watching you….". Then she hung up the phone. Wouldn't you know, we saw his session drop off immediately. Although his exit out of Maximo was lightning fast, he spent the next five minutes creeping around every corner of the office, determined to find where she was hiding. Ah! Memories…"
‍
What's in a Name?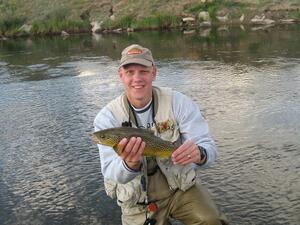 Matt Midas
24 Years Working With IBM Maximo
"I will never forget my very first sales call after I started working for PSDI back in 1995. My boss wanted me to take over an account for him and invited me to go on-site with him to meet the customer who had recently purchased Maximo and needed help implementing it. Since I was on the implementation side of Maximo, and with my background in facilities, my boss figured I would be able to share my real life experiences.
I started preparing for the meeting and was stressing out over the details. So, I arrived at the customer site with my boss and we sat down in the conference room with eight members of their team. My boss introduced me as the "new guy" and told them I would be taking over the account and helping them implement Maximo.
The "trouble" started when he told them my name was Matt Midas. Everyone in the room let out a sigh and their heads went down. Now I was really worried. Talk about starting off on the wrong foot!
Thankfully, one particularly perceptive member of their team saw the panic in my eyes and spoke up. He said it was nothing against me, but that Maximo was replacing their old system... it was called the Maintenance and Inventory Data Acquisition System or MIDAS for short!
‍
My 15 Minutes of Fame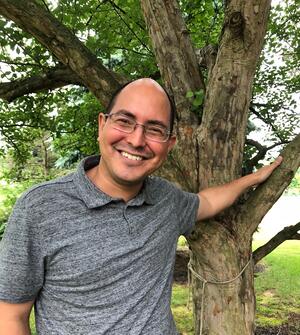 Omar Rivera
11 Years Working With IBM Maximo
"Not long after I started working for a big government contracting agency, I did something that really got me noticed.
While working on an integration between two different systems, I created an escalation and a workflow in the test system to route incoming Work Orders to their respective owner/reporter and notify them. This test system was receiving hundreds of WOs at a time. We had recently refreshed the test system, and I was ready to activate my escalation.
The communication template I used for the workflow was just a quickly typed up dummy email I had written for testing. I don't remember it exactly, but I wrote something about myself in the third person and that I needed a response. I even closed it off with "PS: Please contact Omar Rivera." It had nothing to do with WO because nobody was going to read it. …Boy, was I wrong.
The challenge was that the email properties in the test system had production values instead of test values. So instead of going to the test inbox, it went out to hundreds of people across the organization – many of them, people I hadn't even met before!
For weeks, I was all kinds of famous. I couldn't go anywhere without hearing about that email. I'd run into people in the halls and they'd say, "Oh, by the way, I got your email." I'd even get introduced to people and they'd say, "Oh, you're Omar! I read your email." Needless to say, it took a while before the limelight died down."
‍
A Real Gumshoe Mystery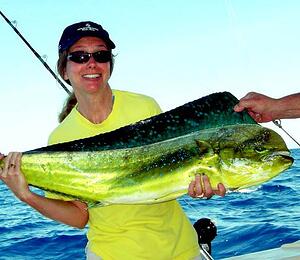 Melanie Hardin
25 Years Working With IBM Maximo
"Sometimes you click with people and sometimes you don't. When you are in sales, it can make the difference between winning or losing a customer. I was out on a sales call with another colleague to discuss the services needed to implement Maximo. The site was especially known for its cleanliness. It was a very hot day and the client offered to drive us to lunch in his brand new Acura; I rode in the front passenger seat. Throughout the day, I had a bugging sensation that this customer and I hadn't clicked, but I couldn't figure out why. Low and behold, I had gum on my shoe, and when we rode to lunch, it got on his new floor mat. What are the chances?! At first, I was horrified. Thankfully, the story ended well as they became a great user."
When you've worked with IBM Maximo as long as we have, in industries ranging from international sporting events to NASA and everything in between, you're bound to make a few funny memories along the way.