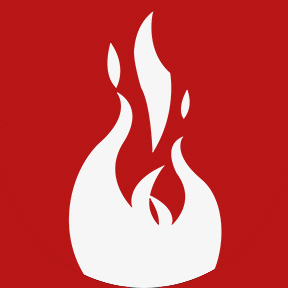 Author: Prometheus Group
CATEGORY:
Prometheus News
August 09, 2022
Prometheus Fights Food Insecurity in Central and Eastern NC
Last month was Hunger Awareness Month and Prometheus Group partnered with the Food Bank of Central and Eastern North Carolina (CENC) to help drive out hunger in North Carolina. Our head office, located in the heart of downtown Raleigh, spent two weeks collecting non-perishable items like pasta, canned foods, and cake mix to send to the Food Bank CENC.
Supporting Our Community in Raleigh, North Carolina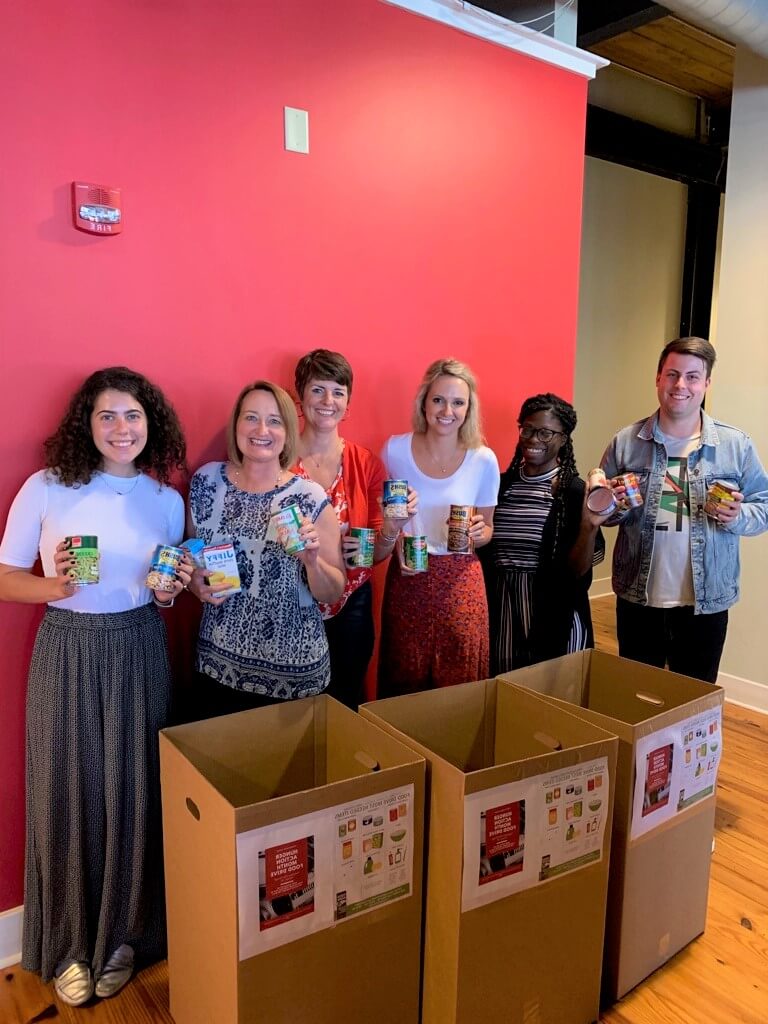 It's an unfortunate reality that even here in the United States, there are families who don't know where their next meal is coming from. Here a few facts about food insecurity and hunger in Eastern and Central North Carolina [1]:
· In this region, food insecurity remains a struggle for over 600,000 families. This means that these families either don't have access to enough nutritious meals, or they went hungry from skipping meals.
· In Raleigh, 255,970 people are food insecure, about 17.2% of the population.
· 83,900 children under 18 (or about 22.3% of the population) are food insecure.
· The Food Bank provided 24,489,366 meals and distributed 29,081,122 lbs. of food at their Raleigh branch.
· The Food Bank serves 10 counties and last year their Raleigh volunteers served 45,311 hours!
· For every dollar donated, the Food Bank can provide five meals to people in need.
At the end of our food drive, the Prometheus Group team managed to fill three large boxes of food that was then taken the Food Bank's distribution center and warehouse. Our team donated a grand total of…338 pounds of food, which will help create a total of 282 meals for hungry adults and children in Central and Eastern North Carolina. No small feat! Many of the hot food items contributed by Team Prometheus Group, like canned soups and pastas, will also help keep families warm through fall and winter.
‍Seizing the Opportunity to Make an Impact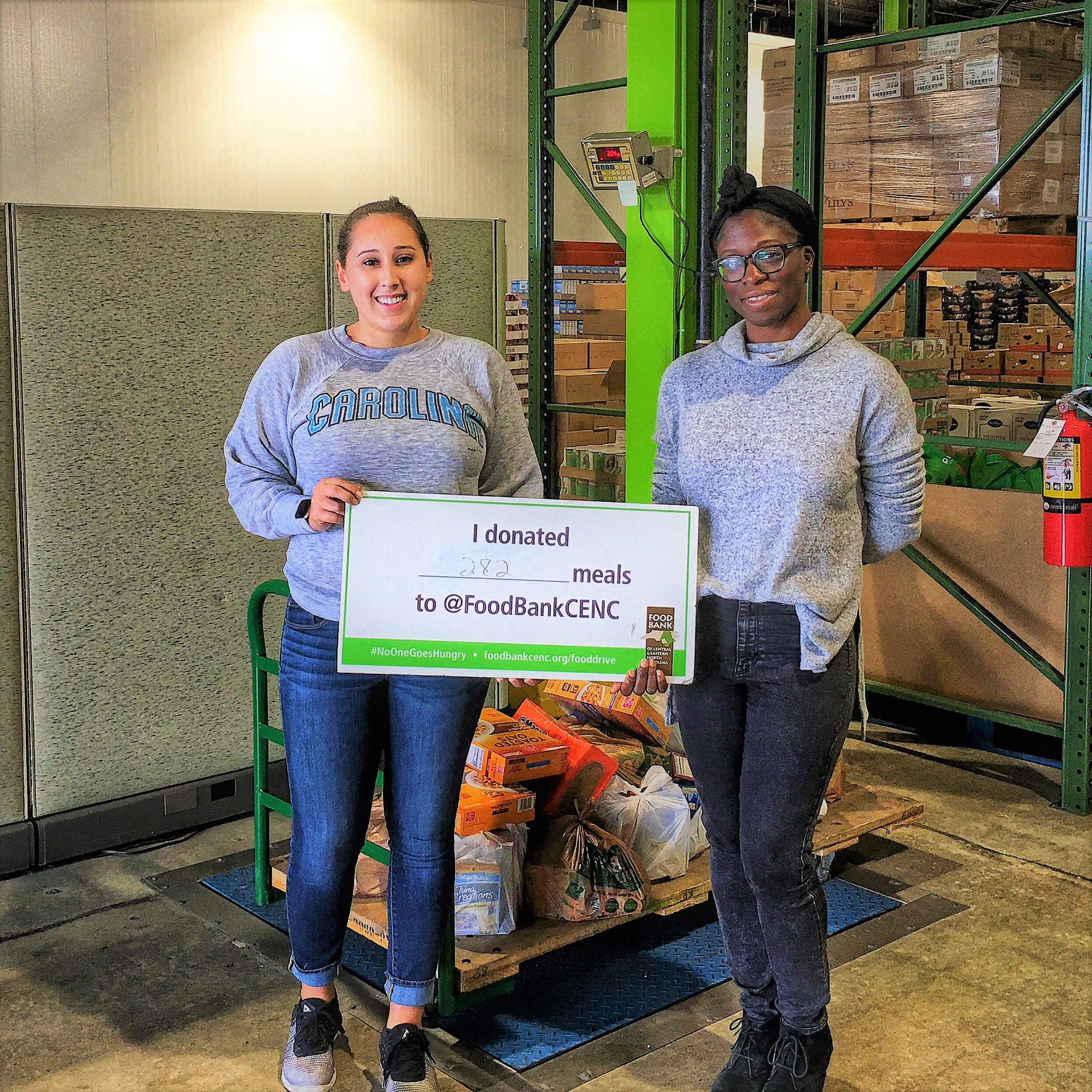 Prometheus Group has offices around the world, on almost every continent. Our head office established roots in Raleigh almost 25 years ago, and the love we have this city means we're always looking to give back to the community that has embraced us and has been the home base from which we have grown into a global tech "unicorn".
As Raleigh's tech sector continues to grow, we see huge potential for these organizations to contribute time and resources to local charities and non-profits like the Food Bank to help our community prosper.