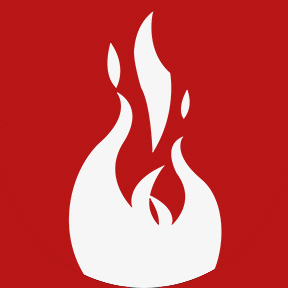 Author: Prometheus Group
CATEGORY:
Maintenance & Reliability
August 09, 2022
Talking Careers & Advice With the CMMS & Facilities Information Services Pros at the University of Delaware
One of the greatest advantages of working in facilities management in higher education is this: you work at an institution dedicated to learning. After all, it's not just the students and the faculty who are in the business of education; working on campus lends itself to learning opportunities for all staff.
And that's how Michael Schlag, CMMS Administrator, and John Schwander, Manager, Facilities Information Services, at the University of Delaware tackle their days: one learning opportunity at a time. Their curiosity, drive, and willingness to collaborate, coupled with their passion for the school are driving the continuous improvements of facilities management systems and tools at the University of Delaware.
Though they were deep in the preparations for the start of the new school year, John and Michael were generous enough to sit down with us to talk careers in Maintenance, the exciting new projects happening at UDel, and share their thoughts on a few best practices.
Sink or swim: learning maintenance and CMMS in a university setting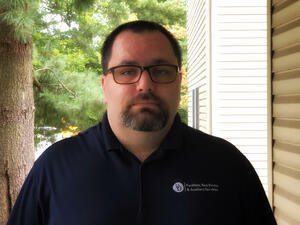 Michael grew up in Wisconsin and in fact started his career at the University of Wisconsin. As he explains, "At the time, it was a brand-new project-oriented position and I had just graduated from Computer Programming. I had no background in Maintenance or in CMMS systems so it involved a lot of on-the-job learning and it was a huge undertaking. I had some experience with TMA, which wasn't as complicated as Maximo. It was much more self-contained, but it also wasn't as configurable."
When I ask how he managed to swim in a situation when many others would sink, Michael describes his method: "Well, I read a lot of system documentation and listened to our in-house system admins and users. I had the opportunity to attend a few conferences too and soaked up as much as I could. It was on-the-go learning all the time. I learned a lot of lessons along the way, especially in those early years. But I was committed to learning the building blocks of a CMMS system."
Michael reflects on those early years, particularly, the basics that now seem so obvious, but once were lessons he had to learn. "When it comes to those fundamental best practices, one thing that sticks out to me is numbering items. If you're new to CMMS, one that's one thing you'll need to learn – and fast.
"For instance, the difference between a smart number and a sequential auto-number. You'll want to learn and examine how things are done at your organization, and potentially find ways it could be improved. You'll need to learn about the different characteristics you want to include in location codes, asset numbers, item numbers, etc. Setting it up so that it can be consistent, logical, and readable isn't easy. It takes practice and strategy to devise a system that is readable, understandable, and not overly complicated."
In 2012, Michael started the next chapter of his career. "My wife was the one who let me know about the opportunity at UDel. I've been here for six years now and never looked back. The database and the logic elements of my schooling have helped me understand how databases work and to make those connections between the users' requirements and the capabilities of the CMMS."
A pinball career: from Industrial Engineering to Facilities Information Services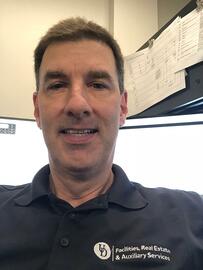 Says John, "Lives and careers are like pinball machines. And mine is no exception. I worked in grocery retail out of high school. Later, when I was looking for a college program, I found Industrial Engineering. I'm a process-minded, detail-oriented kind of person and that fit with my mindset. And Industrial Engineering has bumpers to keep the ball on the table, so to speak.
"I started my second career managing quality and production in a vinyl processing plant, which gave me a lot of experience I use in this job, but I wasn't responsible for maintenance in that role. Later in life, I started at UDel as a facilities dispatcher and got to know the customer-facing side of the business. So, it was a real eye-opener when I moved into my current role as the manager of the CMMS group here a couple years ago. I was already familiar with the practical application of Maximo, such as what work needs to be done, when it needs to be done, and where work needs to be done. But, we were not taking full advantage of the system."
John, along with the team, undertook the delicate process of swinging that pendulum towards using Maximo to its fullest potential. "We've made great strides in the past years, becoming very process-driven and asset management focused. It's an ongoing process. We observed that our CMMS was getting very complex and was serving the finance-oriented business needs rather than the Facilities Management business needs. And the extent and complexity of our customization/configurations have been our biggest challenges. We've come a long way, but we also have big ambitions for how we can continue to improve."
‍
‍
Advice to Maximo administrators and Facilities Information Services teams
As John and Michael will tell you, the Facilities Information Services team is a small but devoted crew with many projects on the go. With so much in the works, when I ask John and Michael to offer advice to others in the industry, both of them were quick to stress the importance of people, processes, and getting the lay of the land.
Tip #1: Assemble a core team with strong critical thinking.
John says, "Like any Facilities Management team, we have to work with the resources we have. Thankfully, we have an excellent core team with some very talented people. Assembling the right team cannot be understated. And in partnership with that point, the one thing we learned that really helped get the ball rolling was to know what you don't know. This will help you recognize the trouble spots and then you can get resources to bridge the gaps. That's where finding good partners to work with has been huge.
"Find your key people and build that strong core team. If we've learned anything, it's that even if we don't have certain skills or resources, you have a chance of getting them if you can figure out what it is you need. If your core team can't get to the root cause of the problem, it's hard to make a solid recommendation. So, build a team of people who can clearly identify and define your challenges, needs, and goals."
Tip #2: Get support internally and externally.
John continues, "In addition to assembling a great internal team, the other thing that helps immensely is to find partners that provides a high level of support. You need to work with solution providers who invest in your success with timely, responsive, thorough, resourceful, knowledgeable support people."
But when it comes to nurturing support, it's not just vendors who count.
As Michael elaborates: "It makes a big difference having support from management. Maximo needs to be their priority, otherwise it may stagnate. Having that support from up above means that what you can do and what you need to do. So, when making the case to management be thorough and clear. Put it in a context they understand and don't go into the conversation without first understanding how this affects the bigger picture."
Tip #3: Take the time to evaluate the maintenance, CMMS and facilities landscapes.
Michael and John both agree that it's hard to know where you're going if you don't have a grasp on where you've been. John explains, "As a smaller group with many irons in the fire, I can't stress enough how important it is to get a handle on your situation. It makes everything that follows more productive. You need to really understand for better or worse the status quo, the architecture of your system, and the priorities of hard requirements versus what can wait, and what is the current state of things."
"During our working sessions, we focus on identifying what precisely we're trying to accomplish and the hurdles (technical and otherwise) we can anticipate. Doing that legwork in advance enables us to make the most of the support time we get with the vendors we work with. You can be working with team that offers great support, but you need (and they need) the lay of the land. It's going to be a lot more fruitful if you understand your technical situation and the current business needs before you jump into that implementation or support session."
Tip #4: Simplicity, communication and discipline are the trifecta of CMMS success.
Michael has been working methodically and tirelessly over the years to overhaul and improve the way UDel uses IBM Maximo. A big part of this undertaking has been identifying, documenting, and fixing inconsistencies. In other words, laying down the law.
"Something else we've learned along the way is to institute some rules," says Michael. "Discipline isn't easy – and there's often a reason things got messed up or inconsistent in the first place. Before we make a change to the system or our process, even if it's a simple as modifying a WO, we've got a lot of emphasis on circling back with the users. Training and documentation are your best friends. It's one thing to make a new rule for your CMMS and it's another thing to make sure your users understand it, see the value of it, and know how to follow that rule properly.
"Maintaining that discipline is all about keeping it simple and communicating it with everyone. We enforce the CMMS rules either with user permissions or by monitoring how the users are entering the data, depending on what it is. Maximo is plenty complicated enough, so everything you can do to make it simple for yourself and others is important."
Tip #5: Find the right tool for the job.
"To add to that," John says, "The users' chances of success go up immensely when the tools they're using are built with them in mind. As Michael mentioned, the UI Roles can help with this. But there are other elements of the tool's design that can make it user-friendly, understandable and in some cases virtually impossible to make a mistake. When the tool can streamline what the user sees so that they're only interacting with the appropriate fields, it greatly reduces the chance of human error and confusion. So, when you're evaluating a tool, consider it from the perspective of your end users: can it eliminate what they don't need? Is it flexible enough to suit your processes? They'll be happier and so will you."
Tip #6: Don't be afraid to ask questions, brainstorm ideas, and make mistakes.
"It sounds simple," says Michael, "but it bears repeating. In this line of work, you're faced with a lot of tough decisions. This is deep, strategic work. Sometimes, it's hard to know what the "right" move is. Sometimes you won't know until you take that chance and try it out. I would suggest not being afraid to ask questions or make mistakes. Do the research. Learn as much as you can. Find people with whom you can brainstorm and toss around ideas.
But as prepared as you can be, there's still an element of experimentation in this job. To succeed in this role, you'll need to be comfortable with being uncomfortable."
John and Michael generously continued the interview to tell us about the exciting new frontiers they are exploring at the University of Delaware. Stay tuned for the post in this series to find out about their mobile project, the cool new tech they're using, and how their team is re-inventing the way Maximo is used at the University of Delaware.