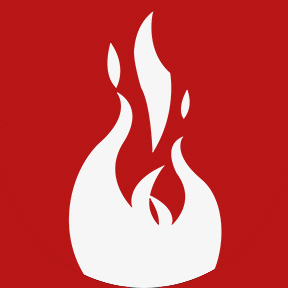 Author: Prometheus Group
CATEGORY:
Prometheus News
August 09, 2022
Throwback: Revisiting Past Prometheus Group User Conferences
The new year is in full swing for Prometheus Group and we're gearing up for this year's Prometheus Group User Conference. Beyond detailed presentations and gaining in-depth insights into your organization, user conferences give our team the opportunity to learn about your team, processes, strategies, challenges, and successes.
Whether you've been with us from the beginning or are new to the Prometheus family, we're excited for you to join us at this year's conference in San Antonio, Texas and Milan, Italy!
Not Our First Rodeo…
We've hosted 12 User Conferences over the past decade and in that time, we've shared invaluable customer presentations, engaging user panels, and memorable, interactive experiences. Our goal for this year's conference is to not only provide you with everything above, but to create a solutions-oriented, collaborative environment that moves your team toward digital transformation in 2020.
Follow along as we journey through past conferences to find out what our attendees learned from each event, and catch a sneak peek of what to expect from this year's event.
Customers Share How Prometheus Lights the Way to Maintenance Excellence
First, up New Orleans, Louisiana!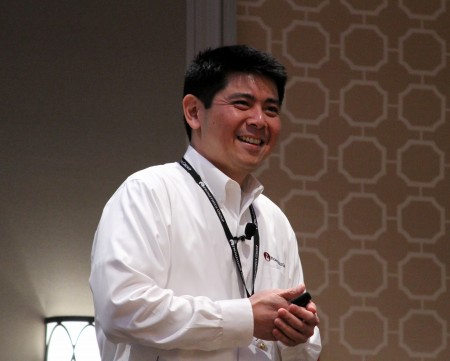 To kick things off, our CEO, Eric Huang, welcomed the attendees and shared an exciting vision for the company's future. He closed his speech with two bold commitments: the company's dedication to continuous engagement with customer needs; and creating and growing solutions that better help our customers transform and improve their work processes
Our VP of Professional Services, Jeff Kinard, was joined on stage by Ken Hicks, Reliability Systems Coordinator at Gerdau. Ken shared his experience working with the Prometheus team to build analytics dashboards that would allow Gerdau to monitor the performance of company sites across the globe.
In addition to Ken, a panel of customers shared insights from their experience with the Prometheus platform, such as:
Designing a default navigator for planners,
Creating a role for global variants to use to measure performance across plants, and
Implementing quarterly plant maintenance meetings with users.

We believe it's important for our user conferences to equip attendees with the knowledge and hands-on experience necessary to begin thinking about improved maintenance and operation solutions. Panelists and industry guest speakers are able to provide attendees with best practices and wisdom from their own experience, and how they've used the Prometheus Platform to streamline processes in their own organizations.

Parking Our Boots in "The Lone Star" State
At our 2016 User Conference in Austin, Texas, we gave our attendees a big Texas welcome! Complete with cowboy boot mug centerpieces and a picturesque view of the city skyline, our guests rubbed elbows with our company leadership team and enjoyed light refreshments.
The overarching theme of the next few days could best be summed up by Eric, who explained that the "winners" in modern business are those who can better master technology, understand data, and translate this knowledge into increased efficiency and productivity.
Achieving Maintenance Excellence Using the Prometheus Platform
In the first of many customer-led sessions, Scott Allen of Denbury Resources showed the audience how his organization built a foundation for maintenance excellence. By working with our team and solution, they eliminated work inefficiencies and maximized their downtime to become leaders in the oil & gas industry.
In a follow up session, attendees had the opportunity to take a deeper dive into Scott's preventative maintenance approach and walk away with actionable steps to transform their maintenance team. Our final guest panel rounded out the discussion as they talked best practices around asset management strategy. A few even detailed how they streamlined their shutdown and turnaround processes with the Prometheus STO Manager add-on for ERP Advanced.
Customer-led panels at our User Conference provide users with the opportunity to learn how other organizations in similar industries strategize, implement, and manage their business processes around the Prometheus platform. You'll walk away with the kind of insight that will help you better understand how Prometheus can improve processes within your organization.‍

Sweet Home Louisiana

In 2017, we returned to New Orleans for our 10th Annual User Conference!
Hot topics of the 2017 User Conference included:
Tracking maintenance plan effectiveness, and how to optimize your PMs for maximum efficiency.
Planning, scheduling, and executing shutdowns, turnarounds, and outages (STOs) in SAP.
Management of change and how to ensure the best possible adoption of new initiatives in your plant or environment.
What we learned in implementing SAP HANA and S/4 HANA, and how Prometheus integrated with both.
In addition to our informative sessions and workshops, we hosted a special-edition Prometheus Group University course that was exclusive to the User Conference. PGU is an opportunity for participants to go delve further into applicable topics and learn directly from industry experts.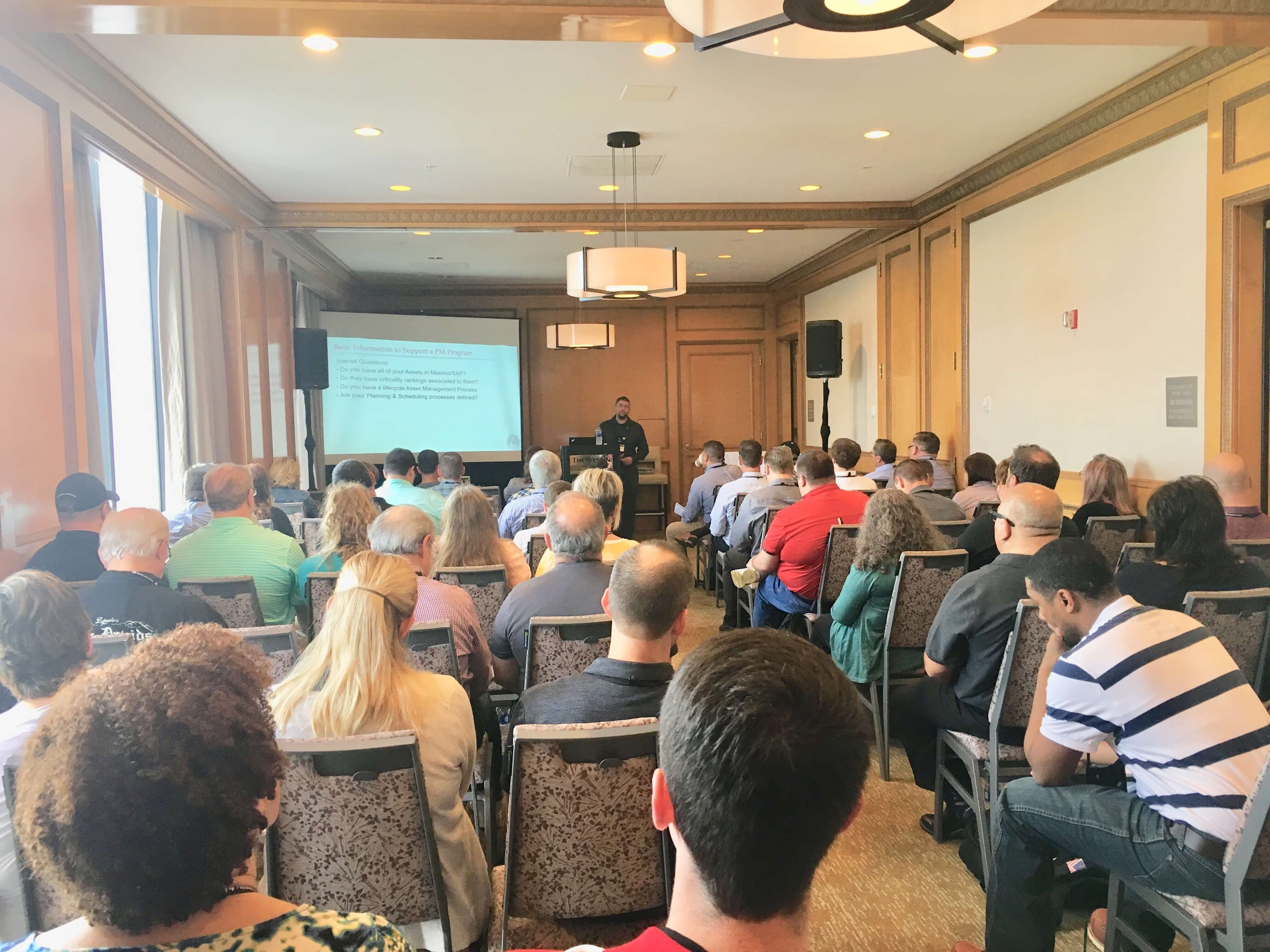 In a customer-led session headed by Brendan Verni of Arconic, Brendan discussed how Prometheus Mobile met Arconic's need to bring SAP to the shop floor in a user-friendly way while providing employees real-time visibility.
In several breakout sessions, our guest speakers discussed key topics such as:
The pillars of a successful data cleansing project while implementing a thorough data governance process to ensure a sustained system for the long haul.
How Prometheus Scheduler allows users to go beyond just scheduling and executing a shutdown in SAP, and how she uses the functionality to stay on budget and complete on time.
Our final breakout session included three different expert customer panels. A group of Prometheus expert users discussed important topics related to Routine Maintenance, Shutdowns/Turnarounds, and Mobility. The panels gave attendees the opportunity to ask any product-related questions. Breakout sessions provide attendees the chance to connect with guest speakers and ask more in-depth questions about specific topics.
We strive to make User Conferences a space where attendees can learn about topics relevant to their industry, learn how to apply software to real-world challenges, and have questions answered on an individual basis by Prometheus Group experts. In the words of one of our customers:
"I've been impressed with the relationship between Prometheus and their customers. Seems like co-workers rather than customer supplier relationship. Great conference."
A Tale of Two Cities: San Antonio and Milan
The past twelve years have been a learning and growth, both for our conferences and Prometheus as a whole. Our 2020 conferences are quickly approaching, and they're going to be our best yet!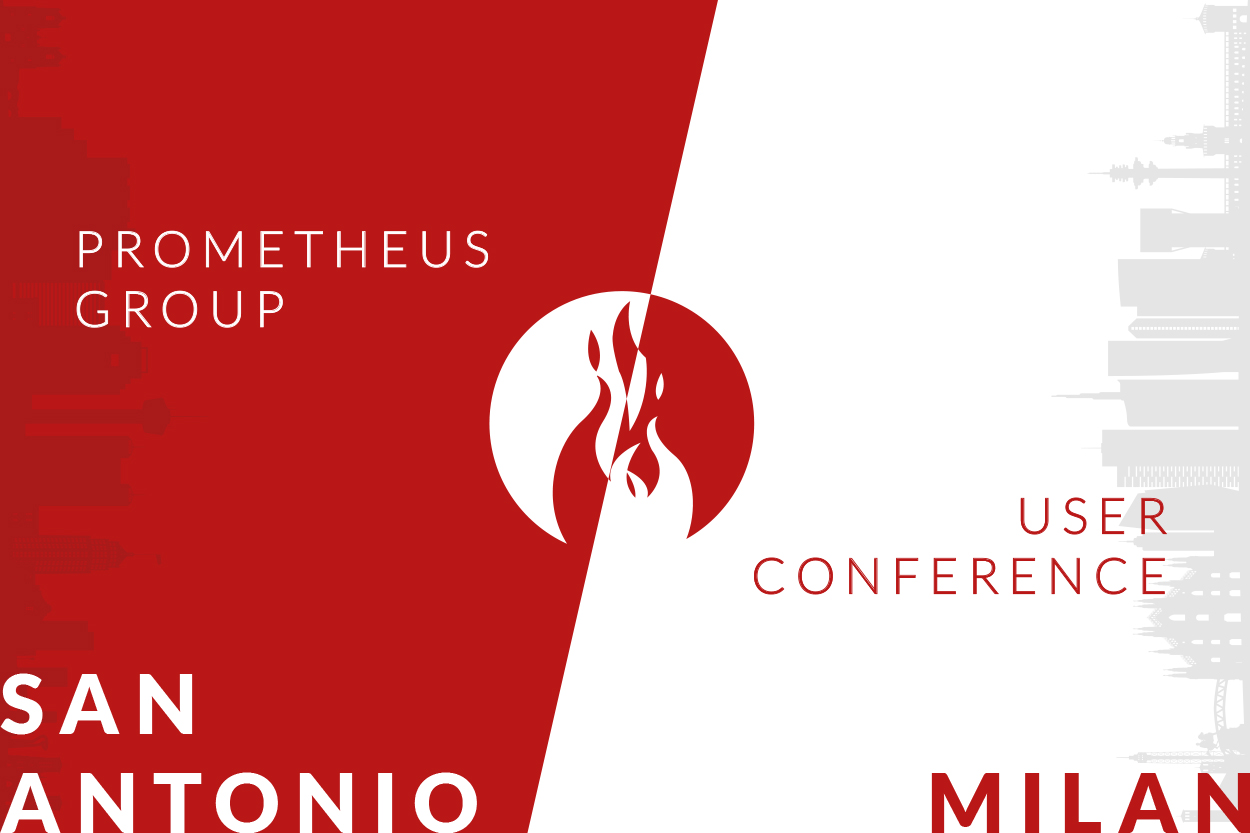 First, on April 27-30, Prometheus Group is coming San Antonio, Texas. The following month, on May 11-14, we're making the trek to Milan, Italy.
This year's hot topics will include:
Shutdown, Turnaround, and Outage (STO) lifecycle
Revolutionizing Your Master Data
Mobility and Innovation
Conference-exclusive Prometheus Group University Training Opportunities
And much more!
We have lot of exciting news to share with all the attendees at this year's User Conference, including a roadmap of what to expect from Prometheus Group for the rest of the year. Let 2020 be the year you commit to transforming your Asset Management strategy!
Register for the San Antionio User Conference