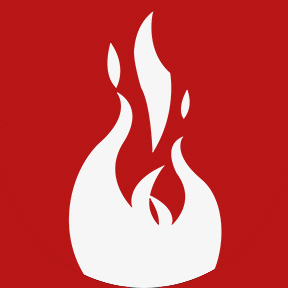 Author: Prometheus Group
CATEGORY:
Maintenance & Reliability
October 27, 2022
Being an Enterprise Maintenance Professional in the Industry 4.0 Era
Industry 4.0 is already providing numerous employment opportunities in several application domains, including the maintenance field. As I think about the digitally-charged rapid evolution of enterprise maintenance, I foresee that the maintenance professional of the future may be very different from those of the pre-digitization era. Reliance on technology will demand new approaches to maintenance tasks, and trends point to the rising numbers of ICT (Information and Communications Technologies) professionals in Industry 4.0.
Although maintenance-related professions have always been both very interesting and exceptionally challenging, the advent of the "digitization of industry" makes them even more exciting. One of the main reasons for this is that the expanded use of digital technologies renders maintenance tasks more efficient while also making them even more human centric. Maintenance professionals who are well educated in this approach will find themselves at the forefront of modern technology, which will provide them with job security and career advancement opportunities.
Despite all these benefits, there is an existing talent gap in digital technologies (e.g., BigData, IIoT, Cyber-Security) in general and in their application in the maintenance field in particular.
As the industry moves forward, It's important to consider measures that will encourage professionals and the younger generation to join the maintenance challenge in the Industry 4.0 era.
As an initial contribution to this discussion, I interviewed Dimitris Krithis, a 35-year old maintenance professional, who works for REA HELLAS S.A, a provider and integrator of Condition Monitoring Services based in Athens, Greece. Dimitris was one of my former students in the IT MSc programme at the Athens Information Technology, and was kind to provide me with some maintenance career related insights.
‍
1) Tell us a few things about yourself, including your educational background, current position and interests.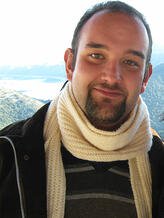 My name is Dimitris Krithis and I am 35 years old. I was born and raised in Athens, but studied in both Greece (MSc. Degree from Athens Information Technology) and UK (BSc. from Plymouth University).
Both of my degrees were IT related and gave me the chance to work in the IT sector, initially as a "Network Engineer" and "Web Developer", and later as a "Product Marketing Engineer", which helped me gain significant experience.
For the past five years, I have worked for the Condition Monitoring Department of REA HELLAS S.A., which offers a rich portfolio of Condition Based Maintenance (CBM) solutions and services in the "wind / hydro energy", "maritime" and "industrial" sectors.
In my free time, I like to play with toy electronic equipment using Arduino boards for projects in "smart home" and other areas.
‍
2) How does your academic background relate to the maintenance field?
As I mentioned, both of my academic degrees in UK and Greece are IT-related. My BSc. Degree is on Computer Systems and Networks (CSN), while my MSc. Degree emphasized on telecommunications and security.
During these studies, I had the opportunity to evolve and mature both professionally and personally. However, I initially considered neither of these degrees suitable for a career in the maintenance field. At least, I had never thought about the connection between IT and maintenance.
This changed in 2013, when my company was looking for an IT engineer for networking and other tasks. After joining Rea Hellas, I also had the opportunity to obtain a certification in the maintenance area. In particular, in 2015 I became a MOBIUS Institute Board of Certification (MIBoC) CAT II Certified Vibration Analyst, which has proven to be an extremely valuable supplement to my IT knowledge and skills.
‍
3) How did you decide to pursue a job in the maintenance area?
My early jobs were in the IT sector: It was my IT knowledge and experience, which provided a gateway for my move to the maintenance sector. In particular, I applied for an IT engineer position at REA Hellas, which was looking for an engineer with experience in networking and telecommunication in order to work on projects in the wind turbine industry.
The projects involved remote condition monitoring of 150 geographically dispersed wind turbines, which required the establishment and management of a proper networking infrastructure. Specifically, as part of these projects, a number of vibration sensors had to be installed in each wind turbine, and all these measurements had to be transferred and saved in servers located at the headquarters of the renewable energy company in Athens.
The data were accordingly analyzed by vibration experts in order to provide Condition Based Maintenance (CBM) services.
Prior to this position, the connection between maintenance and ICT was not very clear in my mind. Nevertheless, I was soon able to grasp the importance of ICT technologies for maintenance activities.
Currently, this focus is increasing because of the "smart industry" wave (Industry 4.0), which involves the expanded use of digital technologies for maintenance tasks. I see ICT technologies having a great potential in the maintenance industry in general, and in the Condition Monitoring (CM) market more specifically.
‍
4) Can you describe your main duties and a typical working day?
A typical working day involves a few of the following tasks:
Management and coordination of REA HELLAS CBM team.
Sales engineer activities, such as meetings with customers and presentations of solutions, according to customers' needs.
Preparation of technical quotations regarding CBM projects (RFQs or tenders).
Communications with suppliers (pricing, marketing strategy, relationship).
Project management, installation and commissioning of online CM projects.
Supporting and training customers (for CM devices and software).
Engaging in business development activities towards creating new services, supporting new devices and establishing new partnerships).
Carrying out IT engineering duties, such as troubleshooting issues regarding CM software and CM online devices.
‍
5) What is really challenging and interesting about your job?
Among the most challenging parts of my job is establishing proper and effective communications with mechanical and electrical engineers on the CBM team, as multiple skills are required to design, deploy and support an effective CBM solution that meets customer requirements.
'Proper and effective communications' means bridging differences and gaps in terminology, culture and, most important, the way of thinking. In the end, we need effective collaboration and teamwork in order to be efficient in our work.
The establishment of proper communication with other team members was particularly challenging in the beginning, but after working intensively to address this difficulty, we have managed to achieve it.
Every day, I see the ways in which ICT technologies impact the mechanical and electrical engineering aspects of maintenance solutions. Even in cases of solutions that are not fully digital (i.e. Industry 3.0 solutions), the role of ICT is increasing. That's a very interesting part of the job.
Understanding the impact of ICT on maintenance is also a prerequisite for moving to the Industry 4.0 era, where exciting ICT-based innovations, such as artificial intelligence, cloud computing, wireless communications, and electronic sensors will be game changers of the maintenance field and subsequently of our jobs.
‍
6) What's your advice to those of the younger generation (i.e. university grads) about a career in enterprise maintenance?
No matter whether you approach it from the mechanical engineering or the computer science perspective, the maintenance field provides exciting career opportunities. A career in maintenance nowadays provides opportunities for staying at the technological forefront.
Industry 4.0 is here to stay and all professions that touch on it are the jobs of the future. As part of Industry 4.0, I see more sophisticated ways of maintenance coming. We already field customer requests for maintenance and condition monitoring based on vibration, ultrasound, thermal imaging, acoustic emission and electrical signature analysis modalities.
Students interested in a maintenance career had better become more familiar with these terms, as relevant knowledge will power success in this field.
As a final tip, I would like to advise them to have passion and strong interest in what they do, along with the desire to succeed.
‍
‍When you consider Dimitris's insights, keep in mind these key takeaways:
There is a rising momentum of Industry 4.0 related maintenance activities, which have several career opportunities associated with them.
A close affiliation of IT technologies with maintenance systems exists, which make several IT professionals suitable additions to a maintenance team.
It is a fact that maintenance teams are multi-disciplinary and require teamwork and team play.
Knowledge will still power future maintenance professionals.
Students and professionals alike need to be passionate about what you do and have a strong desire to succeed.
Let's use these tips to advise the next generation of maintenance professionals. This will not only bring improvements to the enterprise maintenance field, but will also contribute to industry and society as a whole.