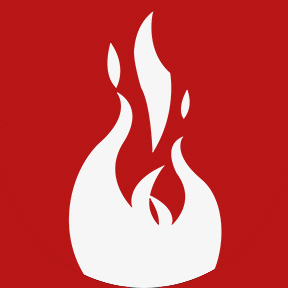 Author: Prometheus Group
August 09, 2022
Your 5-Minute Recap of the Winter 2021 Shutdown, Turnaround, and Outage Virtual Conferences
The best things come in three's, right? When we're talking ways to connect with our community, absolutely.
This year, conferences are continuing to look different as events remain virtual to ensure safety for all. We miss connecting with you in person, but we are grateful to able to continue providing you insights and solutions, even if that process looks different than years past.
To continue providing value to our community, Team PG presented in not one… not two… but THREE virtual conferences in one week, including the United Services Alliance Winter 2021 Conference, TAR 2021 Conference, and the 12th Chem/Petrochem and Refinery Shutdowns and Turnarounds Conference.
If you missed out on attending these conferences, never fear. We've got you covered. Here's your five-minute recap from all three conferences.
‍
Nuclear and Utilities Learning Virtually at the 18th Annual USA Winer Conference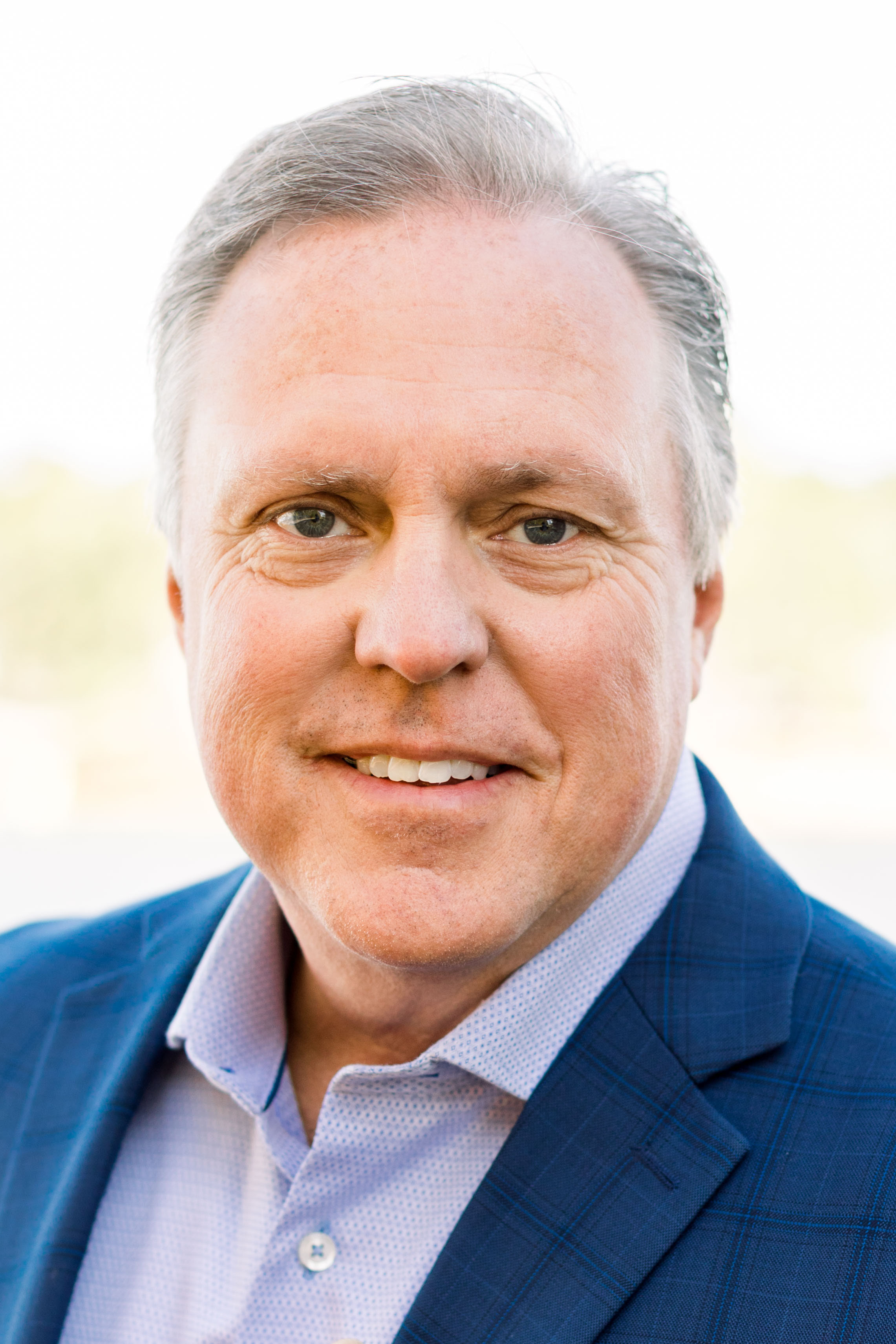 The 18th USA Winter Conference is held annually by the Utilities Service Alliance to bring together a functional cross-section of USA member personnel, USA staff, and more than 30 USA supplier partners. Utilities Service Alliance is a non-profit cooperative of utilities that own or operate nuclear plants across the U.S.
Working with nuclear pants, members of USA are no strangers to the burden of planning shutdowns, turnarounds, or outages (STOs). To navigate those challenges, you must begin by understanding STO best practices, how to maintain the strictest safety standards, and ways to streamline processes without losing important data. Ricky Meyers, Account Executive, and Devin Peters, Sales Engineer, walked attendees through a software tour of our STO Suite and teaching them how to gain efficiencies.
"We were pleased to teach those in the conference more about our STO Platform and how a holistic, integrated solution helps organizations overcome their greatest challenges," Devin said. "You can streamline your processes, eliminate false data, save hundreds of hours in employee time, and connect your ERP/EAM to a user-friendly tool that makes the process of an STO much more manageable."
The duo took time to explore with attendees what the future may hold for the nuclear space, and how the sky is the limit when it comes to providing future innovative solutions.
"Prometheus Group has a long history of innovation. Our long-standing relationship with USA lends itself to that. We are always capitalizing great learning opportunities presented at this conference where we get to see the evolving priorities and challenges for leaders in the Utilities industry. Our goal is to support asset-intensive organizations in optimizing their shutdown, turnaround, and outage planning and execution – and that always leads back to understanding the needs and requirements of our customers," Ricky said. "We are excited about the growth that is certain to come in this space."
‍
From Safety to Standstill Planning: TAR 2021 Conference
The annual TAR 2021 Conference, powered by T.A. Cook, was held digitally for the first time, bringing together the standstill community focusing on turnarounds, plant shutdowns, and revisions. This conference brings together executives, project managers, and specialists from the fields of standstill planning/revision/turnaround, maintenance, technology, production/operation, occupational safety, etc., to dive into the current challenges of modern standstill management.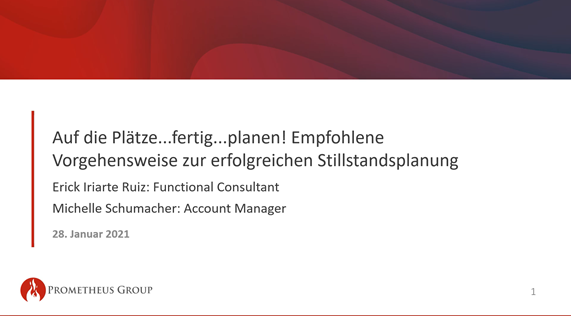 Our friends from the Prometheus Group Leeds, U.K .office, Erick Iriarte Ruiz, Sale Engineer, and Michelle Schumacher, Account Manager, presented to the German audience "Ready… Set… Plan! Best Practices to Support Your Next Shutdown or Turnaround!" The duo dove into details of a strong planning process to get ready for an STO event. When preparing for a planned shutdown, turnaround, or outage, it's important to unify processes companywide, ensure transparency in Scope Requests, and track planning progress and readiness including material availability.
With this being the first time the TAR Conference has gone virtual, it amazed Erick how the event brought together this community.
"This pandemic has shown us that we can all adapt to any situation," Erick said. "TAR 2021 is a great example of how a virtual event still enables you to connect and to socially interact with peers and colleagues across many industries. While we look forward to meeting in person when it is safe to do so, the virtual TAR 2021 was a resounding success."
‍
STOs in a Contactless World: 12th Chemical/Petrochemical and Refinery Shutdowns and Turnarounds Conference 2021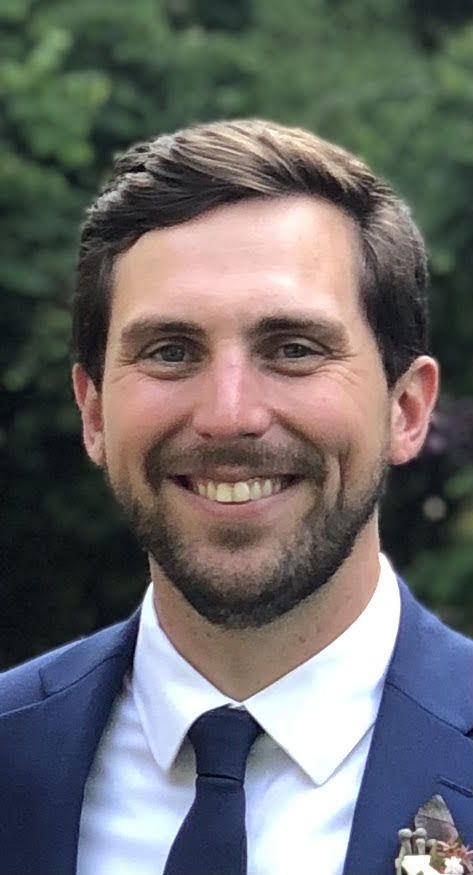 The 12th Chem/Petrochem and Refinery Shutdowns and Turnarounds Conference provided TAR professionals with insights and knowledge on planning, scheduling, maintenance, inspection, capital project integration, contractor management, cost containment, and automation.
This year's conference spent time focusing mainly on how to adapt turnaround and shutdown plans to maintain production and safety during the pandemic. Devin Peters and Jarrad Huby, Product Lead, ran with this theme and took it a step further by diving into digitalization and going contactless. They shared information about Prometheus Group's fully integrated solution that allows key STO stakeholders to input information from anywhere in the world, further bridging the communication gaps that often exist in such large-scale projects and often grow in the times we're living in.
"Organizations need mobility for safety, convenience, saving time, and so much more. That's no exception going forward," Devin said. "Prometheus Group is providing solutions for even more elements in the STO space that can be mobilized."
"Work execution, inventory management, contractor management, and equipment cataloging and distribution are just a few examples of spaces we're excited to help customers mobilize in the near future," Jarrad shared.
Though most in-person events are still postponed, that doesn't mean you won't see the friendly faces of Team Prometheus Group. Look out for more information on future conferences we're attending worldwide. For more information on upcoming events, visit our website or our LinkedIn page.